Women's Tarot and Tea Leaf Reading Course
Saturday 11 August 2018 11:30 AM Saturday 11 August 2018 3:30 PM
Save
Saved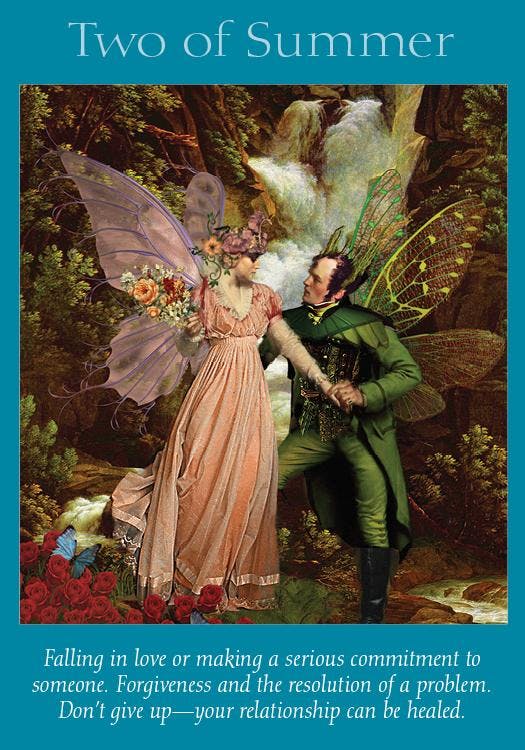 Last update 12/08/2018
557
Details: This course is for beginners who have no experience and also for more experienced readers who want to advance their skills. I teach both traditional and non-traditional methods of card reading and I demonstrate using people's questions and various decks.  
Participants are welcome to use their tarot decks or mine. They will have a choice of the Fairy Deck, Voyager, Rider Waite, Angel deck, Medicine Cards or the Kuan Yin deck. Cards and leaves are a way that we can project our intuitive knowledge about things onto a picture. 
We will practice giving and receiving card and tea leaf readings from each other. Group readings can be even more fun and informative than single reader readings because we all share our insights!  
Topics include: 
• Choosing a tarot deck 
• How to read cards 
• Cards as psychic tools 
• Tarot dos & don'ts  
• Kinds of questions to ask 
• Tarot spreads 
• How to read tea leafs 
• Practice giving tea and tarot readings
Course Price: $90 + hst, $80 + hst for low income. We accept cheques, e-transfer, money orders, or PayPal. Deposits can also be mailed. The price includes a handout. The class requires a minimum of 2 reservations to run. Paying a deposit is optional and it will reserve your seat. Save on Eventbrite fees by purchasing through e-transfer.
Location: All women's courses are at Bathurst and Eglinton and coed course locations vary across the GTA.
Contact: Please feel free to call or email Stephanie Norwich at 416.531.8061 or thehealingteam@gmail.com
Nearby hotels and apartments
Bathurst and Eglinton
Please call for location., Toronto, ON, Canada
Please call for location., Toronto, ON, Canada