Trails Of Summer Colour Run Fundraiser
Saturday 17 August 2019 11:00 AM Saturday 17 August 2019 2:00 PM
Save
Saved
Last update 18/08/2019
748
Welcome to the Trails of Summer Colour Run: Through the Trails

Dear family and friends,
Welcome to our very first all-inclusive colour run/walk fundraiser!
On August 17th, Trails of Summer invites you to join us from 11 am to 2 pm to partake in our very own colour run. All proceeds go towards Trails of Summer Day Camp.
If you wish to donate, you can do so here: https://trailsofsummer.com/donate (a tax receipt for donations over $10.00 can be issued).
There will be music and lots of food to be purchased after the run – so bring some CASH!
We ADVISE you to wear clothes you do not mind getting dirty and to bring towels for after. We will not have coat check so ensure all your belongings stay with you in a safe environment away from the powder as much as possible.
For more information on Trails of Summer, check out their Facebook page here: Trails of Summer Day Camp and their website here: https://trailsofsummer.com/
If you have any questions or concerns please feel free to contact us privately.
We look forward to seeing you there!!
******
Chère famille et amis,
Bienvenue à notre première levée de fonds – The Colour Run/Walk!
Le 17 août, Trails of Summer vous invite à nous rejoindre de 11h à 14h pour prendre part dans notre Colour Run. Tous les profits vont au Trails of Summer.
Faire un don içi: https://trailsofsummer.com/donate (un reçu fiscal pour les dons de plus de 10,00 $ peut être émis).
Il y aura de la musique et plein de nourriture à acheter après la course - alors apportez votre ARGENT!
Nous vous conseillons de porter des vêtements qui peuvent être sali et d'apporter des serviettes pour après.
Il n'y aura pas de vestiaires, ni de casiers, donc assurez-vous de prendre garde de tous vos effets personnels.
Pour plus d'informations sur Trails of Summer, consultez leur page Facebook ici: Trails of Summer Day Camp et leur site web ici: https://trailsofsummer.com/
Si vous avez des questions ou des préoccupations, n'hésitez pas à les mettre dans la section de discussion ou à contacter l'un des hôtes de l'événement en privé.
Nous sommes ravis de vous voir!!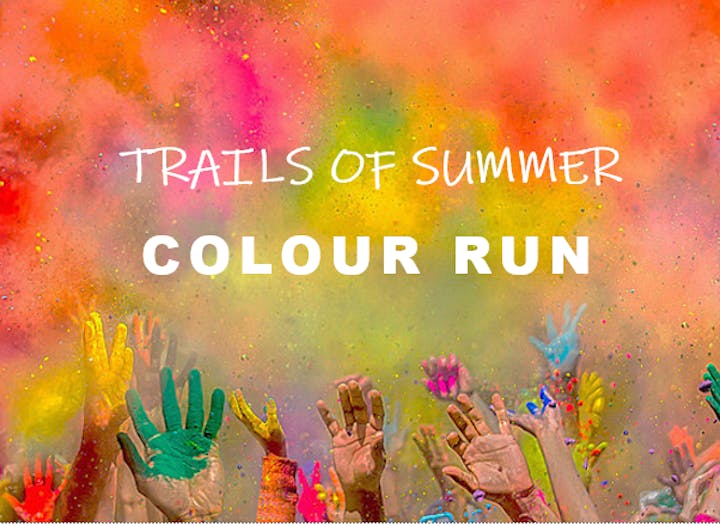 Nearby hotels and apartments
Pierrefonds East Community Centre/Bibliothèque
9665 Boulevard Gouin Ouest, Montréal, H8Y 1R4, QC, Canada
Pierrefonds East Community Centre/Bibliothèque
9665 Boulevard Gouin Ouest, Montréal, H8Y 1R4, QC, Canada
Event from
eventbrite.ca