HOW THOUGHTS BECOME THINGS MOVIE
COVID-19: many events have been canceled or postponed, please check with the organizer the event status.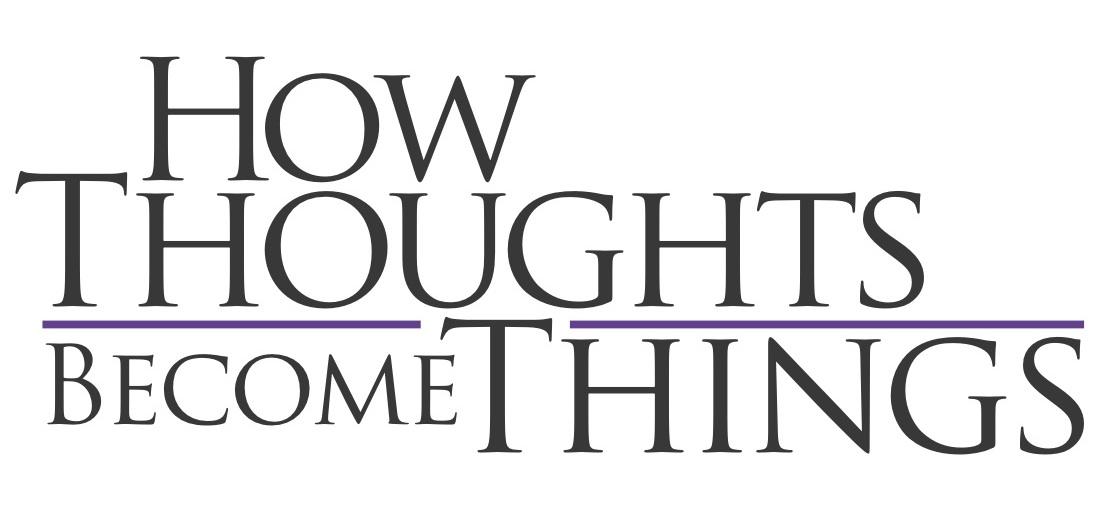 Image from eventbrite.com
---
HOW THOUGHTS BECOME THINGS - Was The Secret wrong?

A brand new film called HOW THOUGHTS BECOME THINGS shed new light on several of the ideas and concepts that were shared in the 2006 Law of Attraction film The Secret. The Secret was an international global phenomenon that inspired people everywhere to activate something called the law of attraction in their lives. The concept was simple Thoughts Become Things and the universe responds to our feelings on a level of frequency and vibration. Many people scoffed at the idea while other embraced it as a new way of being.

Over a decade later the film HOW THOUGHTS BECOME THINGS is ready to answer the questions left behind from The Secret. In this effort to set the record straight some of the new revelations around the power of thought, the law of attraction, the role of emotions, overcoming negative thinking and quantum physics will astound you. Some of what you thought you understood on this subject will cause you to rethink what you have previously believed. In HOW THOUGHTS BECOME THINGS you will discover the process of HOW your thoughts develop and create your reality. You will also discover the process of BECOMING which refers to the changes that proper and empowered thinking can bring into your life.

Featured in this film are several returning starts from the film THE SECRET and several new additions who will add much to the conversation.

This film features Bob Proctor, John Demartini, Joe Vitale, John Assaraf, Marie Diamond, Denis Waitley, Bob Doyle, Douglas Vermeeren, Travis Fox, Meagan Fettes, Karen Perkins and Marina Bruni.

Here are few thoughts from the film:

Emotion is what is creating your life. You cannot create without emotion. - Joe Vitale

Scarcity thinking is manifest in jealousy, comparison, Competition, Criticism and complaining. If you want to improve your situation you need to let go of scarcity thinking. - Douglas Vermeeren

Sometimes people are afraid to think differently than their families, their friends, their neighbours or their colleagues because then they will stand out. And if they stand out they could be left out. - Marie Diamond

What you believe to be true is true for you. But it's not necessarily based on reality. - Dr. Karen Perkins

Some people think that to make the law of attract work, to be able to create a life you love that you can never have a negative thought and that's just not true. - Bob Doyle

There's a huge difference between having thoughts and thinking. Thinking involves higher cortical functions of the brain, whereas thoughts, they're just there. They're random. Some make sense, some don't . Our job then is to be aware of the thoughts. - John Assaraf

Thinking is in my opinion the highest thinking that we are capable of. The problem is that most people do not think. Although its the highest function we are capable of very few people do it. - Bob Proctor

If we look around us pretty much everybody is on automatic pilot. Most of the time. Unless you have very good control of your thoughts, unless you are very intentional. - Marina Bruni

Reality is different for every human being. Because reality is based on what we perceive we've heard from our family and from our environment and what it means to us. -Denis Waitley

Our thoughts become things. And our inner most dominant thought becomes our outer most tangible reality. Whatever you think about most you bring about most in life. - John Demartini

For more information about a screening near you go to www.HowThoughtsBecomeThings.com

1959 Views - 09/04/2020 Last update
161 Rue Sainte-Catherine E
161 Rue Sainte-Catherine Est, Montréal, QC, CA
---
Are you an event organizer?
Create events for free. They will be immediately recommended to interested users.
Create event
Nearby hotels and apartments
161 Rue Sainte-Catherine Est, Montréal, QC, CA
---
---
161 Rue Sainte-Catherine E
161 Rue Sainte-Catherine Est, Montréal, QC, CA
Event from
eventbrite.com
---
---
Are you an event organizer?
Create events for free. They will be immediately recommended to interested users.
Create event
Montréal

›