The Tory Day Fund Night of Nonsense
Saturday 14 October 2017 6:00 PM Saturday 14 October 2017 11:30 PM
Save
Saved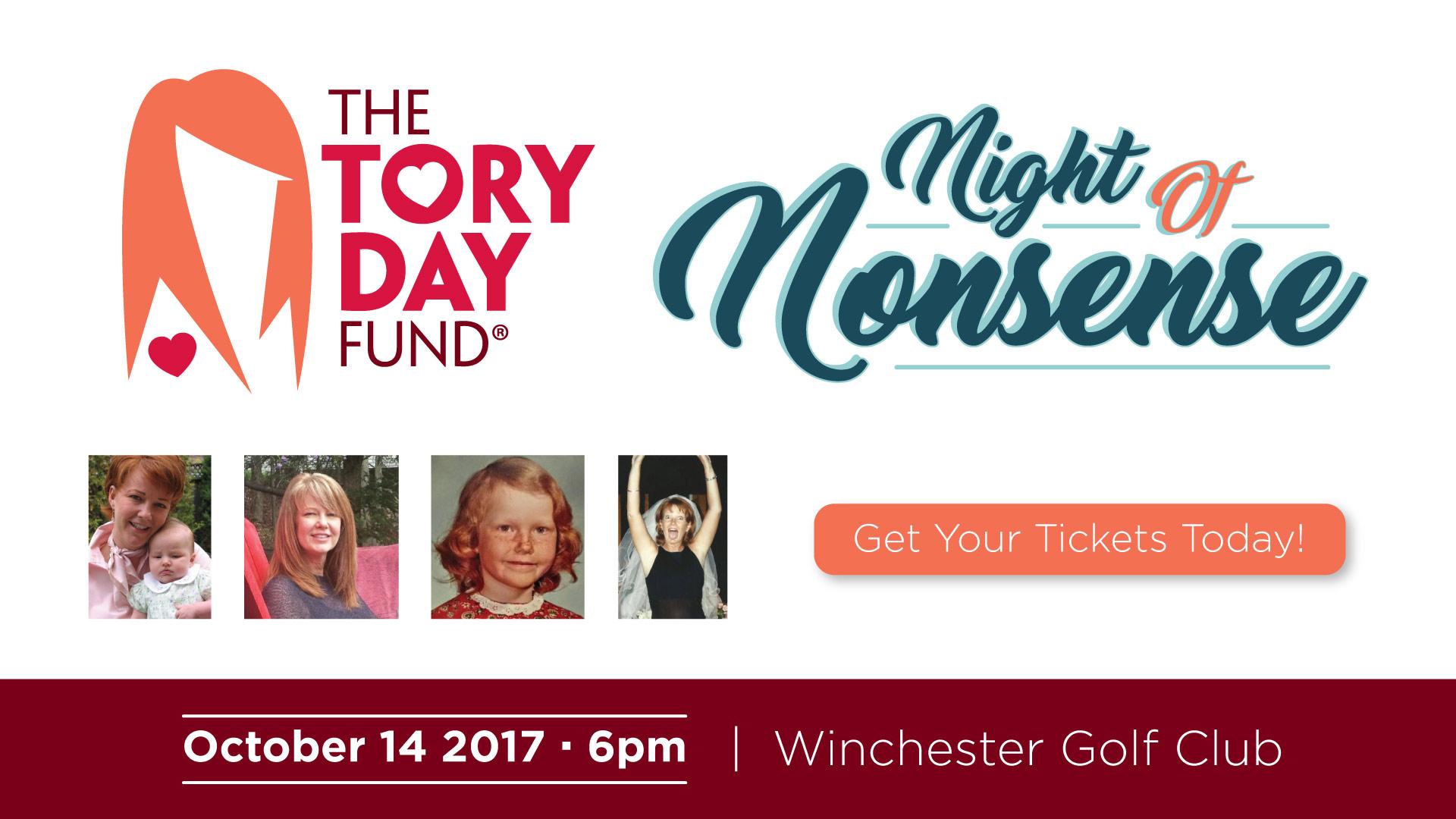 Last update 15/10/2017
270
The Tory Day Fund Night of Nonsense is a time for all of us to come together and celebrate Tory and raise funds in her honour. One of the positive things produced by our loss is the village of friends and family that has formed to remember her, and create The Tory Day Fund. As always when this village gathers, expect a ton of fun.
The Tory Day Fund Night of Nonsense will feature a silent auction, raffle, games … and of course, total nonsense.
And we've booked Durham's #1 music and comedy act for The Tory Day Fund Night of Nonsense!
With their motto — "Keep it fun, make 'em laugh, sing and dance" — Two for the Show is a tailor-made for a night celebrating Tory.
FAQs
If I buy more than one ticket to the Night of Nonsense, is there a discount?
Nope, sorry. All profit from the event will benefit The Tory Day Fund, and we're doing everything possible to minimize the cost while maximizing the nonsense.
Can I make a donation to The Tory Day Fund without attending The Tory Day Fund Night of Nonsense?
Absolutely. We'd love to see you at the event, but no worries if you can't make it. Either donate now or create your own fundraising campaign. Either way, we appreciate it!
What's the deadline for buying tickets?
Tickets will sell out long before the event -- don't wait another minute.
If I raise a ton of cash for The Tory Day Fund do I still need to buy a ticket?
That's a good problem to have! Any individual who raises $500 or more will have their ticket cost refunded. But buy your ticket first -- the event is guaranteed to sell out.
What's up with the name of the event?
Well, anyone who really knew Tory would get it. She loved nonsense and would say anything to get a laugh, especially after a glass of wine. We named the event -- like everything we've done with The Tory Day Fund -- with her spirit in mind. It's 100% Tory.
Are there ID or minimum age requirements to enter the event?
Yes, ages 19+ only please. 
What's the refund policy?
There are no refunds except for individuals who raise $500 or more for The Tory Day Fund. 
Is it OK if the name on my ticket or registration doesn't match the person who attends?
Yes, you can transfer your ticket to another person. 
How can I contact the organizer with any questions?
Send an email to info@toryday.org
music
nightlife
courses
wine
Nearby hotels and apartments
Winchester Golf Club
750 Winchester Road East, Whitby, ON, Canada
750 Winchester Road East, Whitby, ON, Canada