Sule Heitner and the Very Bad Guys
Saturday 13 January 2018 8:00 PM Saturday 13 January 2018 11:00 PM
Save
Saved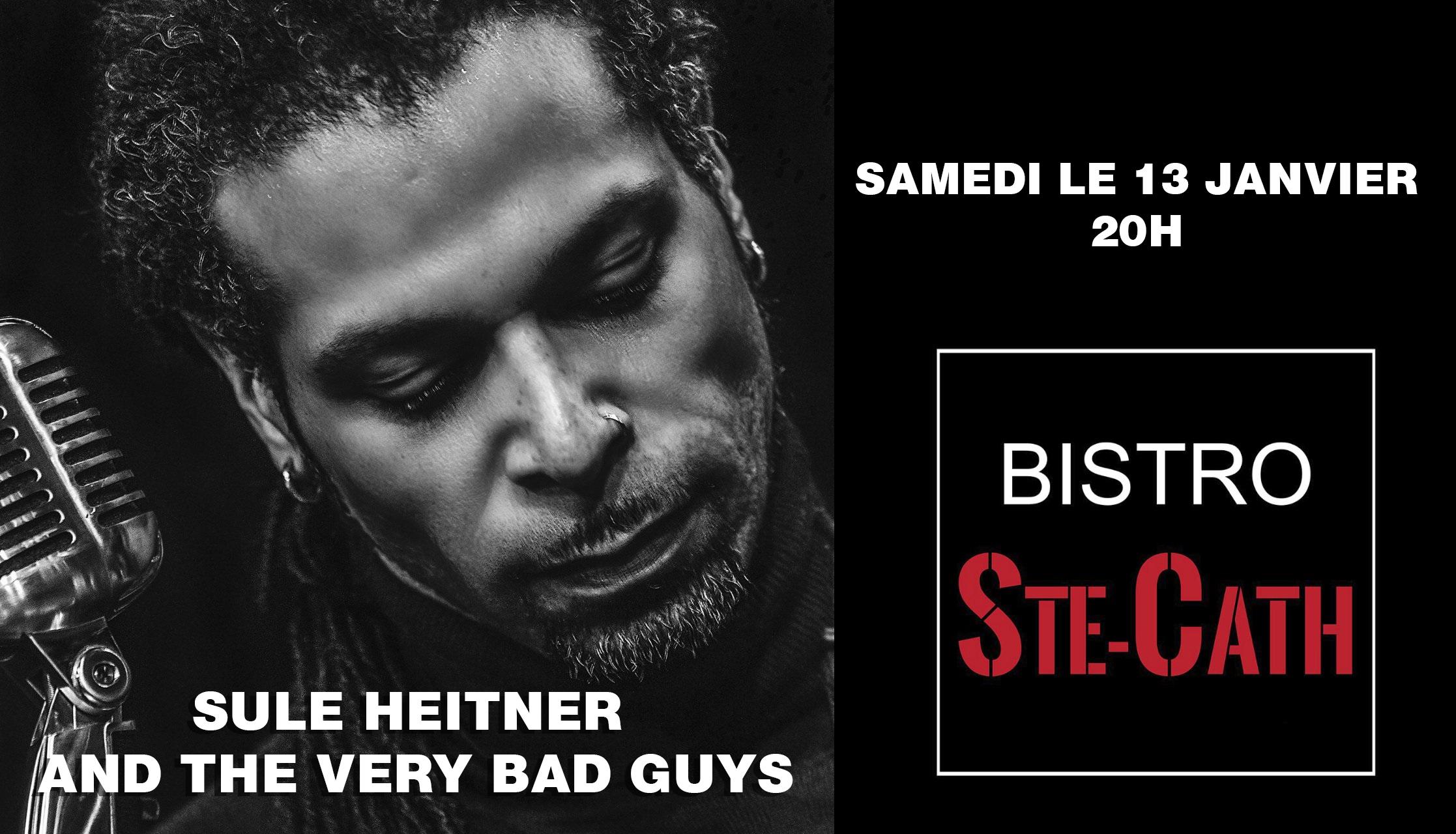 Last update 13/01/2018
3155
Admission gratuite
Réservations: (514) 223-8116
Sule Heitner est un chanteur et musicien qui œuvre dans le blues, l'indie folk et le rock, entre autres choses. Le grand public a découvert Sule grâce à son passage dans la populaire émission La Voix saison 3, mais ses fans savent bien qu'il a collaboré avec nuls autres que Corneilles, Gage, Céline Dion, Sean Paul ou encore Akon.
Aujourd'hui, Sule est le père d'une petite fille et le leader de son trio Sule and the Very Bad Men. Si leur forme est modeste, leur niveau d'excellence est élevé. Ils sont seulement trois sur scène : Denis à la batterie, Jean-Bertrand à la basse et Sule aux guitares (au pluriel, car il doit en changer aussi souvent que les serveuses prennent des commandes). Et sobrement, il annonce : « Je ne veux pas être bon. Les bons spectacles, les gens les oublient le lendemain. Je veux qu'on se souvienne de moi. Je veux être éclatant ! » Le ton est donné.
Nearby hotels and apartments
Bistro Le Ste-Cath
4264 Rue Sainte-Catherine Est, Montréal, QC, Canada
4264 Rue Sainte-Catherine Est, Montréal, QC, Canada