StARToronto Networking Event #2
Monday 19 June 2017 5:30 PM Monday 19 June 2017 8:30 PM
Save
Saved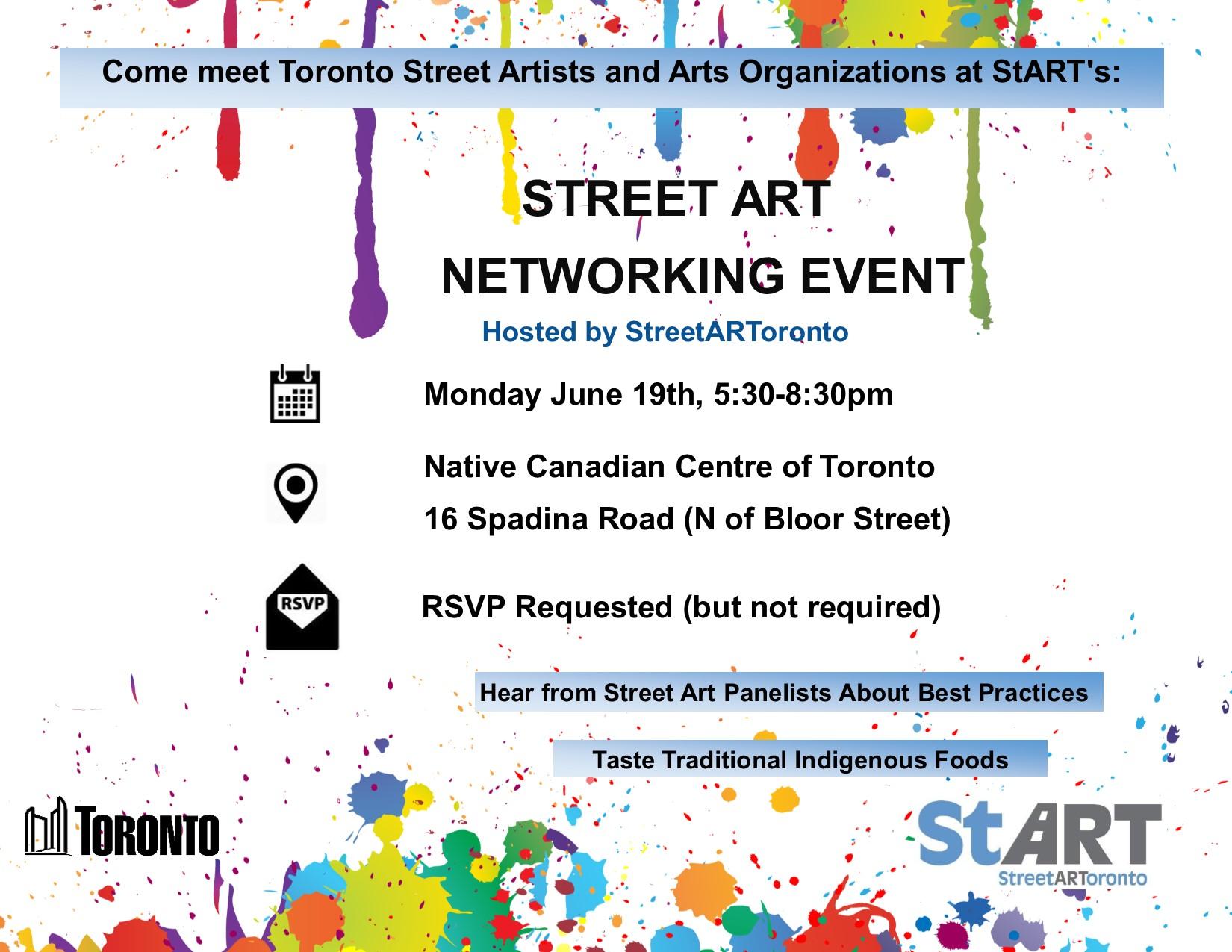 Last update 20/06/2017
667
StART Networking Event #2
With the success of our first StARToronto Networking Event
We are excited for our next event taking place on June 19th!
When:  Monday June 19th, 5:30-8:30pm
 Where: Native Canadian Centre of Toronto 16 Spadina Road (North of Bloor Street)
 StART is trying something new this year - a series of networking events to establish a community of practice to give you - the artists and not-for-profit organizations who participate in StART programs - the opportunity to meet with and learn from each other as well as related guest presenters. It'll also give us at StART an opportunity to learn from you too, about what's working well and what can work better.  Thanks to everyone who filled out our surveys and gave feedback on the first session.  We hope to have a fun and informative evening lined up for you on June 19th.
 Monday June 19th 5:30-8:30
 Hear from street art panelists about their best practices
Taste traditional Indigenous foods
Please pass on to those who you think would be interested in joining us!
Nearby hotels and apartments
Native Canadian Centre of Toronto
16 Spadina Road , Toronto, Ontario, Canada
Native Canadian Centre of Toronto
16 Spadina Road , Toronto, Ontario, Canada