Standing Firm
COVID-19: many events have been canceled or postponed, please check with the organizer the event status.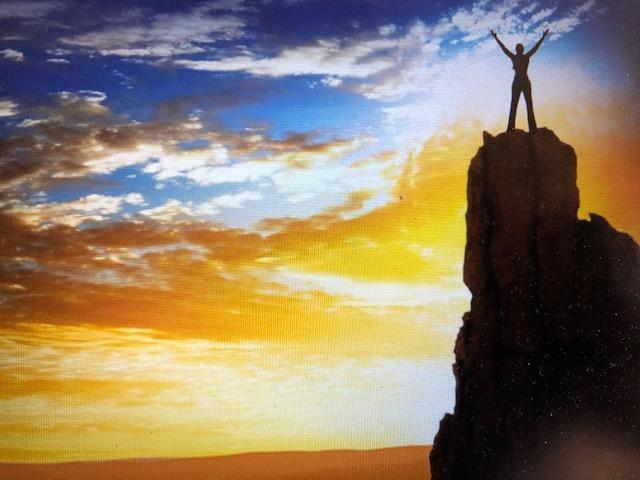 Image from eventbrite.com
From Thu 9 April 2020 to Thu 30 April 2020
From Thursday 9 April 2020 to Thursday 30 April 2020
---
The Standing Firm Program is a proven path for surmounting seemingly impossible setbacks, challenges, or failures. Some of the most difficult times in our life can leave us with feelings of despair, hopelessness, even deep sadness and hurt. Despite what has happened, the opportunity will rise again for you to become a better version of yourself because of how you use this experience.
Standing Firm is a powerful 4 week online program that is FREE. It helps parrticiants who have experienced a profound loss or hurt in their lives.
About this Event
Over the next four weeks, we'll be exploring the technology of how you navigate through those times in our lives when it may feel like the light is not shining on us, a time that is sometimes referred to as The Dark Night. We will discover that the Dark Night will birth the next larger version of you.
Week One: The Dark Night: During this week, we'll be looking at the possibilities and potentials and how we can have our circumstances without allowing them to have us. We will learn that the Dark Night experience is inevitable for us all - but it is also a time when something greater is seeking to emerge through us. We'll learn how to harvest the good those circumstances have to teach us, and we'll learn how to use those circumstances to create a new beginning. This week you will study the tools for navigating The Dark Night.
Week Two: The Hero's Journey . . . Our Journey: This week we'll explore the Hero's Journey and all of its components. We will develop the tools for traversing through some of the tougher times of life when it may look like all is lost. We will discover some of the spiritual principles that support us in standing firm when our world is shaking including how to build spiritual muscle, taking the long view and being called to higher ground.
Week Three: Harvesting the Good: This week is about harvesting the good that the challenging circumstance came to bring us. It's about allowing our experience to take us forward rather than take us down. It's about making sure we get the "one thing" it came to teach us. We will discover that when our world is shaking, we respond by either using it to take us forward or take us down. You will learn all the tools for harvesting the good when a challenging situation comes your way.
Week Four: An Opportunity for a New Beginning: During the last week of Standing Firm When Your World is Shaking, we will learn that we never really complete this work because we are in the world of circumstance. The opportunity to apply the things we've been learning just gets more deeply ingrained in us as we move forward in life. Life sends us soft signals. If we don't pay attention, we're going to get some stronger signals from the Universe, to help us ultimately stay on course with our own soul pattern or life purpose. If we learn to pay attention to those soft signals, and ask ourselves some key questions, we may be able to avoid the jolt. This week will learn how to pay attention to life's soft signals, how to create structures of support for change, how to decide for the life you want, how to access your inner sanctuary and how to create TRUE beginnings.
10546 Views - 01/05/2020 Last update
online event once per week, kelowna, ca
---
Are you an event organizer?
Create events for free. They will be immediately recommended to interested users.
Create event
Nearby hotels and apartments
online event once per week, kelowna, ca
---
---
online event once per week, kelowna, ca
Event from
eventbrite.com
---
---
Are you an event organizer?
Create events for free. They will be immediately recommended to interested users.
Create event
Kelowna

›