Short Film Collection 2/ 短片(集)/Collections de courts métrages 2
Saturday 22 September 2018 7:00 PM Saturday 22 September 2018 8:00 PM
Save
Saved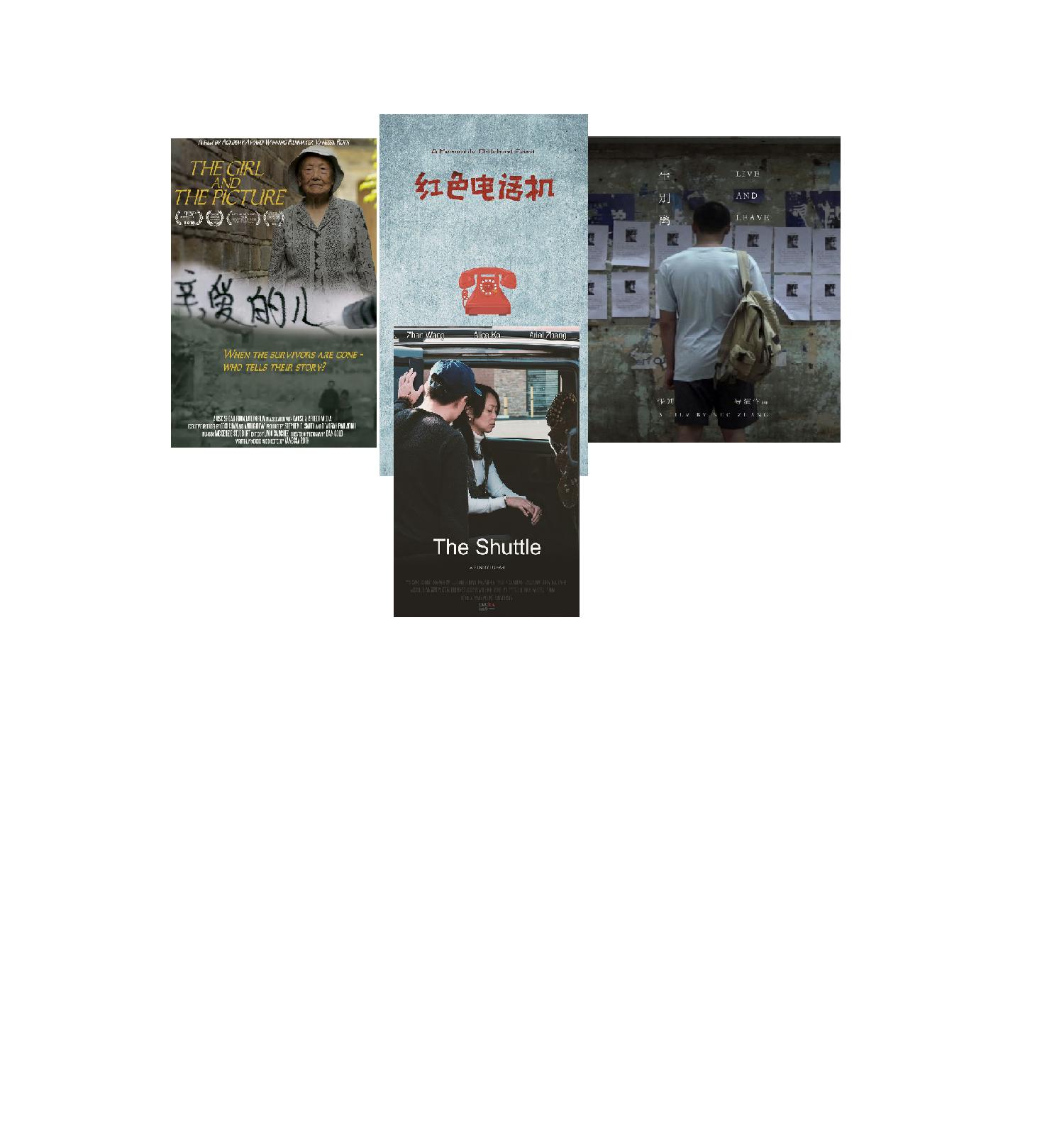 Last update 25/09/2018
539
Title: Vivre et partir/ Live and Leave/ 生别离
Director: Neo Zhang
Country: Chine/China
Language: Mandarin
Subtitle: English
Plot: A la police, un criminel raconte son histoire. Il a été kidnappé et vendu à son enfance, après lequel il a été empoisonné par sa belle-mère et est devenu muet. Malgré qu'il soit revenu à sa mère biologique, ils ne peuvent plus s'entendre.
At a police station, a criminal suspect is telling his story. He was kidnapped and sold to a vicious woman who abused him until he became mute. After he grew up, he managed to reunite with his biological mother. Unfortunately, he could not fit into his mother's life.
一个年幼被拐卖的孩子, 被后妈毒害至哑,长大后回到亲妈身边却再也融不进她的生活。铤而走险的他最终在警察局讲述自己的故事。
youtube: https://youtu.be/ZZryr1_wv4g
tencent: https://v.qq.com/x/page/t0716flpu8h.html
Title: La navette/ The Shuttle/ 接送
Director: Lu Han
Country: United States
Language: English
Plot: La propriétaire d'un salon de manucure infertile décide d'affronter son mari, chauffeur de la navette du salon, qu'elle soupçonne de coucher avec une de ses employées.
An infertile nail salon owner decides to confront her husband, the salon's shuttle driver, whom she suspects of sleeping with one of her employees.
在丈夫又一次可疑的迟到后,一个不孕的美甲店老板娘终于决定面对她不忠的丈夫。
Title: La fille et son image/The Girl and the Picture/ 女孩与影像
Director: Vanessa  Roth
Country: China
Language: Mandarin/English
Subtitle: English
Plot: 
En 1937, Xia Shuqin, 8 ans, a été témoin du meurtre de sa famille pendant le massacre de Nanjing. Maintenant âgée de 88 ans, Madame Xia partage ses souvenirs de famille, de perte et de survie pour inspirer les générations futures.
In 1937, 8-year-old Xia Shuqin witnessed the murder of her family during the Nanjing Massacre. At 88, Madame Xia shares her memories of family, loss, and survival to inspire future generations.
8岁的夏淑琴在1937年目睹了她的家人在南京大屠杀中惨遭杀害,并被传教士约翰·马吉的照片记录了下来。88岁时,她启示后代并讲述当年的遗失与生存。
youtube: https://youtu.be/
tencent: http://v.qq.com/x/page/s0733hcqo3e.html
Title: Téléphone rouge /A Memorable Childhood Event/  红色电话机
Director: Jing Yang
Country: China
Language: Mandarin
Subtitle: English
Plot: Un téléphone rouge démodé, un souvenir d'enfance inoubliable.
A red, old-fashioned telephone, an unforgettable childhood memory.
一台红色的老式电话,一段难忘的童年往事。
music
cinema
trade shows
collecting
painting
Nearby hotels and apartments
J.A. de Seve (LB 125) Concordia University
1400 Maisonneuve Boulevard West, Montreal, QC, Canada
J.A. de Seve (LB 125) Concordia University
1400 Maisonneuve Boulevard West, Montreal, QC, Canada