Reclaiming Our Bodies
COVID-19: many events have been canceled or postponed, please check with the organizer the event status.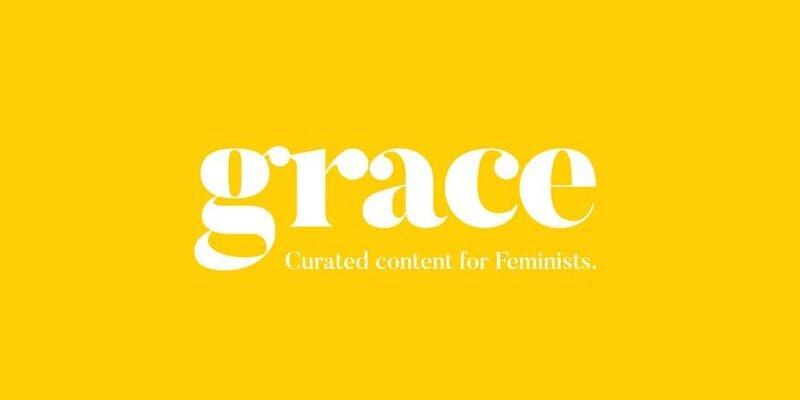 Image from eventbrite.com
---
Our society has a narrow definition of what a worthy body is, and we want to challenge that very idea. Because of mixed messaging, we often end up confused, and disconnected from our bodies.
Join us Thursday April 2nd for an evening of compassionate conversation and radical exploration into various liberating perspectives and lived experiences, around being in our bodies, and how we can start relating to our bodies in a new way. We will discuss topics such as body image, ableism, and transphobia, while exploring perspectives such as body positivity and body neutrality.
Grace Club will examine and explore how to cultivate a healthy and inclusive framing of all bodies, and make space for celebrating diversity and uniqueness. All/no genders welcome.
Our speakers Hillary McBride, Savoy Williams, and Heather McCain are going to share their different experiences of embodiment, with our host of the most Lystra Germaine Sam holding space.
Dr. Hillary McBride (She/Her) is a registered clinical counsellor in private practice in Vancouver who recently completed her PhD in Counselling Psychology at UBC. When she is not doing clinical work she is researching, speaking, and writing. Her areas of clinical and research specialty focus on the intersection of spirituality and mental health, trauma, and trauma therapies, embodiment, eating disorders, body image, sex and sexuality, and feminist approaches to psychology. Hillary's work has been recognized by both the American and Canadian Psychological Associations, and she was recently awarded the International Young Investigator Award for her research contributions so early in her career. In 2017, she published her first book with Post Hill Press—Mothers, Daughters, and Body Image: Learning to Love Ourselves as We Are, and she is the senior editor of a textbook, Embodiment and Eating Disorders: Theory, Research, Prevention and Treatment, which came out in 2018. Her next book Embodied will be out 2021. You can hear her work as a co-host on the Liturgists Podcast and as the host of CBC podcast Other People's Problems.
Savoy Williams (He/Him) is a young fellow from Hamilton, Ontario, with big plans! He was the first transgender valedictorian in the history of his high school's district (Hamilton-Wentworth School District). Currently, Savoy is the first transgender person and the youngest person in the history of the Canadian Deaf Blind Association to be nominated and hold a seat on their board of directors, as a director. He is also a certified personal trainer; having received a career activation grant to pursue his passion in supporting other queer and trans people get their bodies movin'. By this December, Savoy hopes to finish his thesis and walk across the graduation stage, as the first person in his family to obtain a Master's degree. As a student at the University of British Columbia, Savoy desires to disrupt the colonial archive of academic literature by locating the Black transman as a means of reimagining their futurity; one often already in jeopardy of never actualizing. He is committed to leveraging his positionality as a young Black transman in the spaces he enters, to create more room for people whose identities are similar or differ from his own.
Heather McCain (They/Them): In their role of founder/Executive Director of Creating Accessible Neighbourhoods, Heather McCain is a well-known and respected advocate, speaker, and educator, working to create equity, celebrate diversity, and implement accessibility. As a disabled, trans, queer person, Heather works hard to properly represent the many intersecting identities of disabled people by centering decolonization and using an intersectional lens. Heather is also a Crip Doula, a Disability Justice term for someone who helps disabled people navigate complex systems while providing resources, support, and community.
Lystra Sam (She/Her) is an Entrepreneur , an Actor, a Writer and a Black-tivist with a degree in Business Management, Psychology and Women's Studies (now Gender Studies). She was raised by 2 immigrant parents who were as deliberate about her global education in the home as they were about her outside academic education, to ensure that she would be well rounded and passionate to succeed at whatever she chose to do in life. Choice, accountability, equity, egalitarianism and autonomy were big topics in her home. In 2008 as the GM of a multimillion dollar luxury goods company in Latin America which she opened from the ground up, trained and managed 40 staff and 30 or so support staff Lystra found herself changed profoundly because it was the 1st time in her life that she had ever worked with all Black people. She now insists on taking up space globally and doing so unapologetically while building her own "table" for the boardroom. Ensuring that she creates welcoming seats in the travel industry for all the BIWOC people who want to join her there. Lystra's own experience with disabilities started in 2016 after a car accident, as she understood that the human body is a connected entity and her body required very specific compassionate, mindful and respectful communications in order to function at all. Since 2017, she and her team at Qmooniti have been on a mission to change the travel industry by bridging the gaps on both passenger and product side of travel. She caters to BIPOC, LGBTQIA+, people with disabilities and the solo female traveler with specialized curated adventures that lead with safety first.
Partial proceeds will be going to

Creating Accessible Neighbourhoods

, a local non-profit that creates accessible neighbourhoods, empowers people with disabilities and/or chronic health conditions, educates communities about equity and accessibility, and enables people to advocate for themselves and others, and celebrates diversity within our communities.
CAN works to

collaboratively find creative solutions

to, and educates about, barriers within communities, consulting on a

wide array of projects

including accessibility, transportation, advocacy, empowerment, disability awareness, poverty, LGBTQ2SIA+ (Queer) issues, Disability Justice, and more.


579 Views - 03/04/2020 Last update
Suite Genius Mt. Pleasant
225 West 8th Avenue, Vancouver, BC, CA
---
Are you an event organizer?
Create events for free. They will be immediately recommended to interested users.
Create event
Nearby hotels and apartments
225 West 8th Avenue, Vancouver, BC, CA
---
---
Suite Genius Mt. Pleasant
225 West 8th Avenue, Vancouver, BC, CA
Event from
eventbrite.com
---
---
Are you an event organizer?
Create events for free. They will be immediately recommended to interested users.
Create event