Natural Holistic Soap - workshop ONLINE EVENT
COVID-19: many events have been canceled or postponed, please check with the organizer the event status.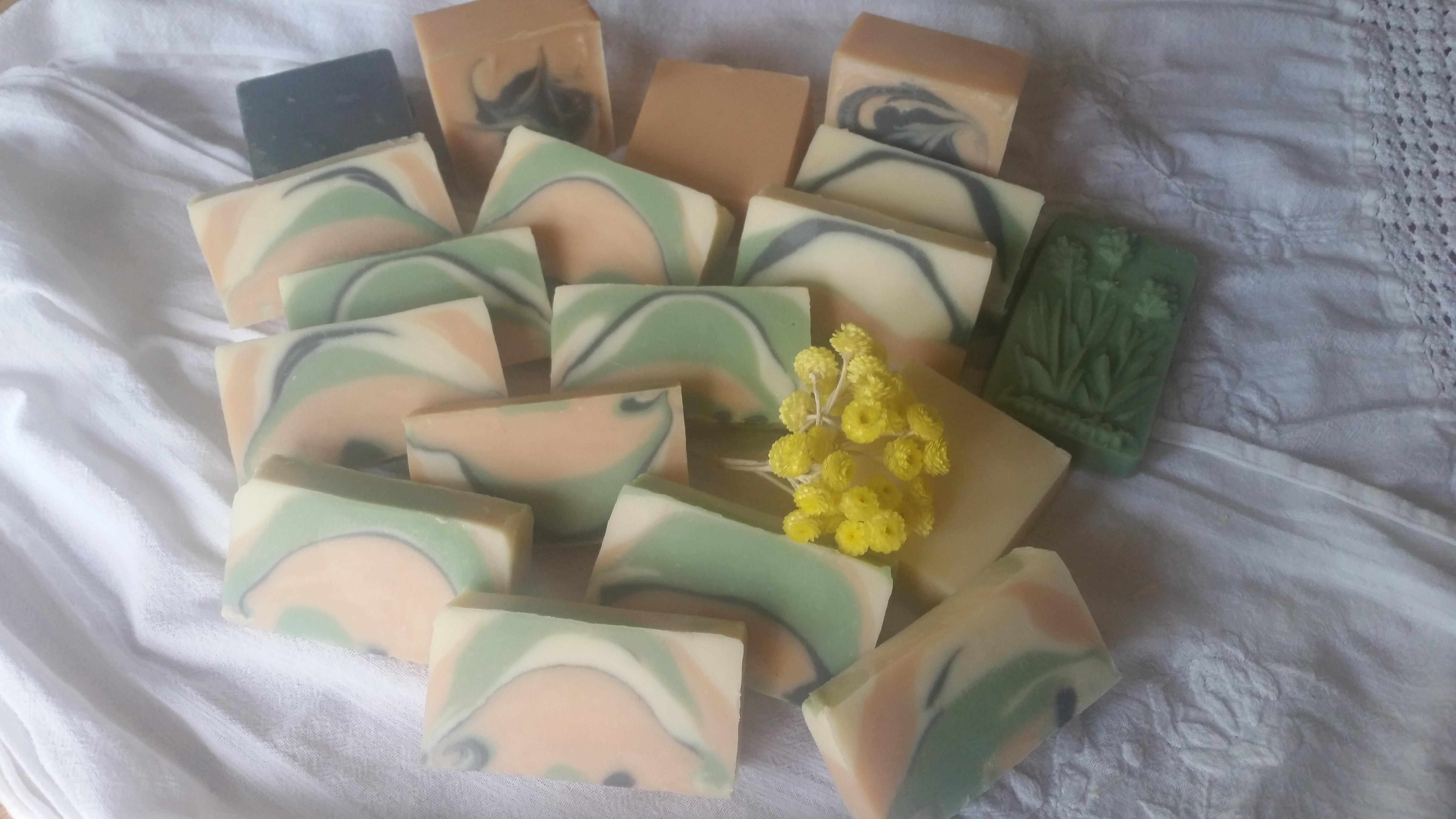 Image from eventbrite.com
---
DUE TO CORONA VIRUS OUTBREAK WE ORGANIZE THIS WORKSHOP ON LINE.
We will provide all ingredients and step by step tutorial how to make natural soap. We will mail or deliver all ingredients you need to make natural soap. On line tutorial is available upon booking the workshop and receiving the soap making kit. Stay at Home and learn something new or improve your skill of making soap if you have some experiance.
Tools you need to have: Hand stick mixer that will be used to mix soap. (Recomended to dedicate an inexpensive stick mixer just for soap making), spatula (1 or 2), googles or protective eye glasses, kitchen scale (optional). One or two stainles steel bowls for mixing. (recomended to use it only for soap in the future), turkey termomethat (optional, meat thermometar). Mold (silicon baking molds of about 3 lb capacity. You will be making about 2.2 lb of soaps. You can make your mold by using cardboard box, insulate it and cover inside of the box with plastic bag. (thik plastic cover);
Space: well ventilated space in the kicthen. (fan on or open the window), avoid working with soaps when kids are around, avoid keeping pets in the same room, keep your phone away. Focus! This is going to be your quite time.
We will provide: One pair of gloves, all natural oils, distilled water, lye for soap making (NaOH), essential oil blend (cedarwood, lemongrass, orange), script with step by step explanation how to make natural soap. On Line in person tutorial via Skype, upon scheduling the time for it.
During this 3 hrs workshop you will learn how to make natural soap. We will make it in traditional way, by hand. Learn from an experienced soap maker, step by step, what is involved in the cold process of making natural soaps. We will create a recipe, discuss the benefits of all natural ingredients that we can use in soaps. Nature is a powerful fountain of well-being, therefore we are going to use quality plant oils, herbs, clay, essential oils, activated charcoal & minerals. You will learn some tips and craft secrets and obtain a lot of information if you plan to make soaps on your own. No previous experience in making soaps is required. I am passionate about protecting nature from further pollution and enjoying healthy lifestyle. By using natural soaps we make a little contribution to our mother earth and huge contribution to our own health. Learning a new skill is always good but if you can improve a quality of life, it becomes meaningful and unforgettable experience. Natural soap can be a great gift for health conscious people. You will leave this workshop with some ready to use soaps (fully cured), knowledge how to formulate your own soap recipes and ultimately how to make it.


3685 Views - 18/04/2020 Last update
ONLINE EVENT
Toronto, ON, CA
---
Are you an event organizer?
Create events for free. They will be immediately recommended to interested users.
Create event
Nearby hotels and apartments
Toronto, ON, CA
---
---
ONLINE EVENT
Toronto, ON, CA
Event from
eventbrite.com
---
---
Are you an event organizer?
Create events for free. They will be immediately recommended to interested users.
Create event
Toronto

›