Mundo Lingo Toronto
Tuesday 7 February 2017 7:00 PM Tuesday 7 February 2017 11:30 PM
Save (2)
Saved (3)
Last update 08/02/2017
63
Connecting locals and internationals in Toronto.
Facebook Community: Mundo Lingo Toronto
See all our Language Exchanges in Toronto


: : : : : What is Mundo Lingo? : : : : :
It's where you meet new people and practice languages in any of our worldwide locations. In Toronto we´re a group of around 150 people from many different countries. Everyone is friendly and very welcoming to people who are new in the city.
How do I meet new People?
It's easy, we give you little flag stickers to represent your languages. Arrange them on your chest from native at the top to weakest at the bottom. Everyone is welcome wherever they're from. Don't speak a second language? no worries, just help others with your native language.

: : : : : The Bar : : : : :
We're on the 2nd floor, up the stairs as you walk in. Just look for the table with the flags and tell us what languages you speak, we'll get you started
: : : : : The Reception 7 - 8pm : : : : :
Not obligatory to arrive at this time but highly recommended especially if you're new. The bar also offers special prices exclusive to Mundo Lingo.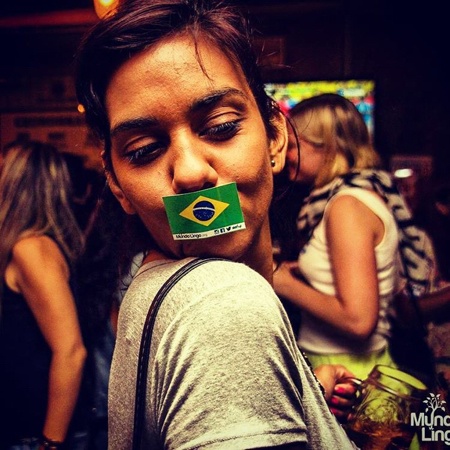 Nearby hotels and apartments
Kramer's Bar & Grill
1915 Yonge Street, Toronto, ON, Canada
1915 Yonge Street, Toronto, ON, Canada
Event from
eventbrite.co.uk