How to make money from Home?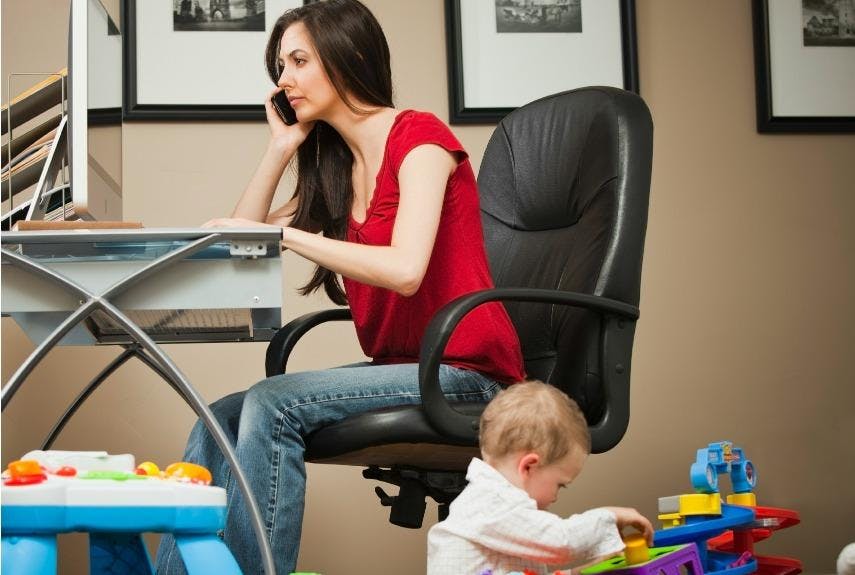 Image from eventbrite.ca
---
Make money helping others
This is a guide on how to make money from home helping others. In most towns and cities there is a massive demand for services such as: babysitting, ironing, English and maths tuition and caring for the elderly. Your way of making money is to act as a co-ordinator between those who need one of these services and those who can provide it. Anyone with a telephone and ideally a computer can run a profitable, stress free home based agency with very little start up costs. The baby sitting agency is the simplest to set up. The market is phenomenal and advertising costs extremely low. You will really make money from home.
This business is so dynamic that you will not be able to cope with the level of demand within months of starting up. So, you need to plan carefully to ensure it doesn't take over your life. Your aim should be to make a comfortable living from home with the minimum impact on your family life.
GETTING STARTED
You will need a separate ring tone for your business line. This is the most cost efficient option. When your business takes off- which it certainly will , you will need a separate business line. You could include your mobile phone and email address. There isn't any real need for a website.
A large appointment calendar is a must. It needs to show the date, name of each sitter, location of the job, time of the job and client's name.
Generating business
The brilliant thing about this business is that it will generate and multiply itself effortlesssly. Customers will recommend your service to others and the babysitters will spread the word among themselves
Choosing your sitters
You must be very selective in the sitters you choose. Mature women are your best bet. They are more reliable than teenagers, don't have a curfew, often have a car and are more likely to have child care experience. An obvious place to recruit is from a pool of dinner ladies or teaching assistants in local schools. They are low paid and would welcome the extra money. They should also already be police checked.
Interviewing the sitters
Application form - easy to get one online or from a temp agency
Or follow this format
1. Name address phone mobile email
2 Age Marital status
3 Names of children and ages
4 Education
5 current job - previous experience
6 experience with children
7 Driving licence and access to car
8 Hours and days available
9 References
10 Notes from interview . First aider - experienced nappy / diaper changer / feeding and general care of babies. Good rapport with teenagers etc
Choose your sitters carefully and there should be very few occasions that you have any disputes with your clients. Be prepared to strike any client off your list if a couple return so intoxicated that they don't stick to an agreement to deliver the babysitter home safely.
How to adverise for clients
This is so easy.
Advertise this service by placing adverts in supermarkets and newsagents. Make contacts with local schools. Leaflet your area. Have an online presence if you want to play canadian casino room. But I can tell you this is a "word of mouth business." It cannot fail. You will get too much business if you over advertise.
Stay in control.
Collecting your fee.
Obviously you need to charge the going hourly rate for your area. Suppose the local rate is $10 an hour. (The minimum sitting time should be 3 hours). Your fee would be $10 each time you arrange a job for a sitter. So the sitter will get $ 20 for 3 hours and you will get $10.You only need 20 jobs a week to make $ 200 a week. 50 jobs and $500 a week. But don't get greedy, you want this to be a stress free home job.
The market for this is huge. Remember, if you use mature women as babysitters you will have a dependable flexible pool of babysitters and your service will be in such demand you will be tempted to open an office in town to cope with the demand. Resist this temptation. You want to work from home and make a decent income. Keeping it simple will give you a solid income for life. You will be working from home with very little overheads.
2530 Views - 21/12/2019 Last update
207 Bank St 452
Ottawa, ON, Canada
---
Are you an event organizer?
Create events for free. They will be immediately recommended to interested users.
Create event
Nearby hotels and apartments
Ottawa, ON, Canada
---
---
207 Bank St 452
Ottawa, ON, Canada
Event from
eventbrite.ca
---
---
Are you an event organizer?
Create events for free. They will be immediately recommended to interested users.
Create event
Ottawa

›