Microsoft's Great Business Pitch, hosted by ProtoHack
Thursday 17 May 2018 5:30 PM Thursday 17 May 2018 7:00 PM
Save
Saved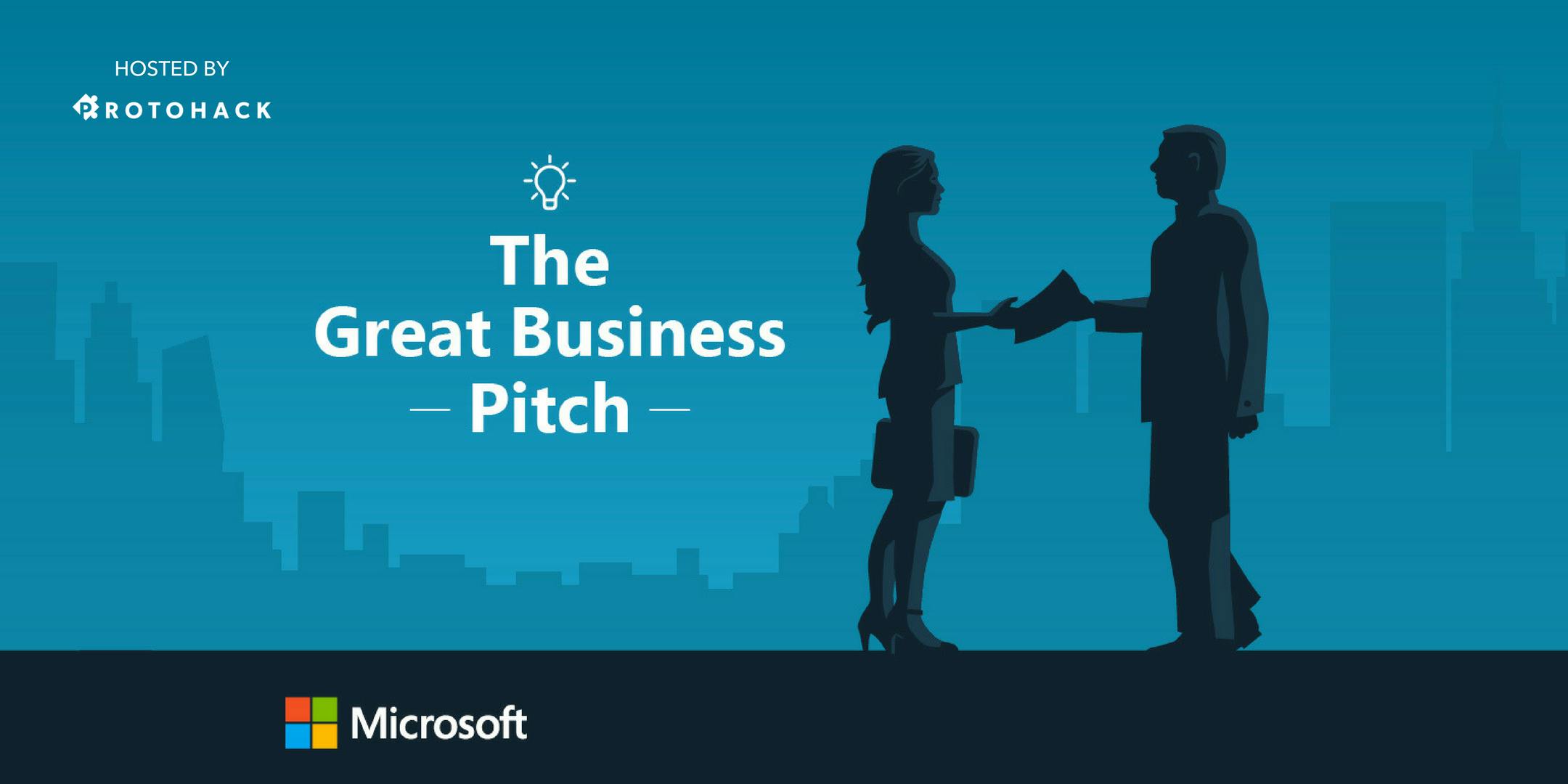 Last update 18/05/2018
853
Practice the art of pitching with Microsoft during The Great Business Pitch, hosted by ProtoHack.


ABOUT:
Bring your business ideas to the Microsoft Store in Metrotown on May 17th for a chance to win $20,000 CASH, and an all-expense-paid trip to Miami to get business advice from Kevin Harrington, an original shark from Shark Tank.
To be eligible for the prize, you must submit a 90 second pitch of your business idea. You got this!
Not quite ready to submit your 90 second pitch? No problem! You can still attend, practice your business pitch and get feedback from other founders and small business owners!


HOSTED BY PROTOHACK:
This event is hosted by the dyamic team at ProtoHack. Bring your amazing ideas to life with The Great Business Pitch by Microsoft! 

NO PURCHASE NECESSARY. Open to 50 U.S. (D.C.), PR, AUS & CA (excl Quebec), 18 years and older. Visit local Microsoft Store to enter by 5/23/18. For Official Rules, including prize descriptions, click https://aka.ms/GreatBusinessPitchRules. Void where prohibited. 4 Finalists Prizes offered and 1 Grand Prize (valued from $5,700 USD to $36,300 USD = $7,240 CAD to $46,111 CAD = $13,445 AUD to $52,500 AUD). Finalists must travel to Miami June 12–14, 2018.
Nearby hotels and apartments
Microsoft Store
4800 Kingsway, Burnaby, BC, Canada
4800 Kingsway, Burnaby, BC, Canada