On the Mat for our Youth
Tuesday 17 April 2018 7:15 PM Tuesday 17 April 2018 9:30 PM
Save
Saved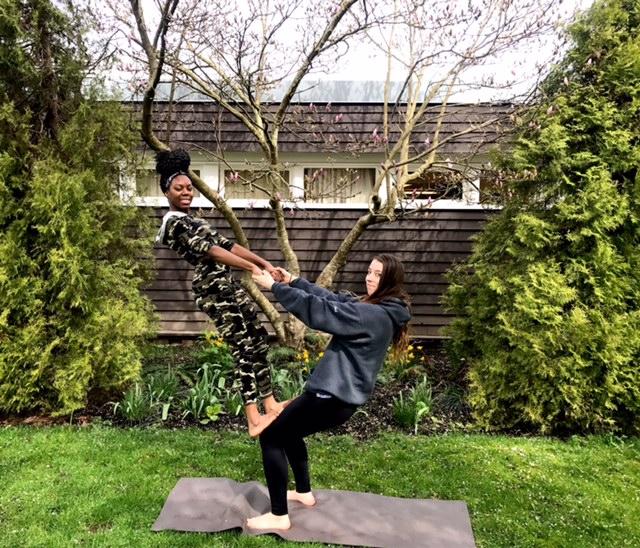 Last update 18/04/2018
747
WHAT YOU'LL GET FOR SHOWING UP: 
YOGA PRACTICE WITH CHRISTIE BAUMGARTNER + JUICE + DRINKS + SILENT AUCTION 
+ HANGING WITH RAD YOGIS WHO CARE = BLISS
WHAT TO BRING: 
YOGA MAT + AN OPEN HEART + CASH/CHEQUES FOR OUR CAUSE (AND OUR SWEET SILENT AUCTION) = A DREAM COME TRUE FOR OUR YOUTH
WHAT IT COSTS: $30 min donation (donations of more than $50 will receive a tax deductible receipt to be issued by the VSB). Please bring cash or cheque to pay on site (our students will be there to greet you).

WHO WE ARE AND WHO YOU ARE SUPPORTING:I
I have the profound honour of teaching a daily yoga and mindfulness practice at Total Eduation Alternative Program (VSB) The students at our school have an array of difficult life experiences that have created and/or continue to present obstacles for them. Yoga helps them connect to their bodies in a way that is both empowering and healing.
This year I will be co-leading a yoga retreat with Christie Baumgartner and with Total Ed's Youth and Family Worker Sue Monti at Bodega Ridge on Galiano Island. Our yoga retreat will include twice daily asana practices, guided meditation, and self-esteem fostering and community building workshops.
Many of the families we work with have financial challenges that will create a barrier to their ability to participate. Our intention is to raise enough funds so that we can subsidize this retreat and offer our teens an opportunity that will lift them up and carry them forward.
The youth we work with are amazing and resilient and we are overwhelmingly grateful to be able to offer this potentially life changing experience for them.
If you are unable to attend but would like to make a private donation for our cause please reach out to Alicia Ostroff (aliciaostroff@gmail.com) or Christie Baumgartner (christiebaumgartner@gmail.com).
Much gratitude,
Alicia, Christie and Sue
Nearby hotels and apartments
Lululemon Lab
50 Powell Street, Vancouver, BC, Canada
50 Powell Street, Vancouver, BC, Canada