The Lean Job Search Workshops
COVID-19: many events have been canceled or postponed, please check with the organizer the event status.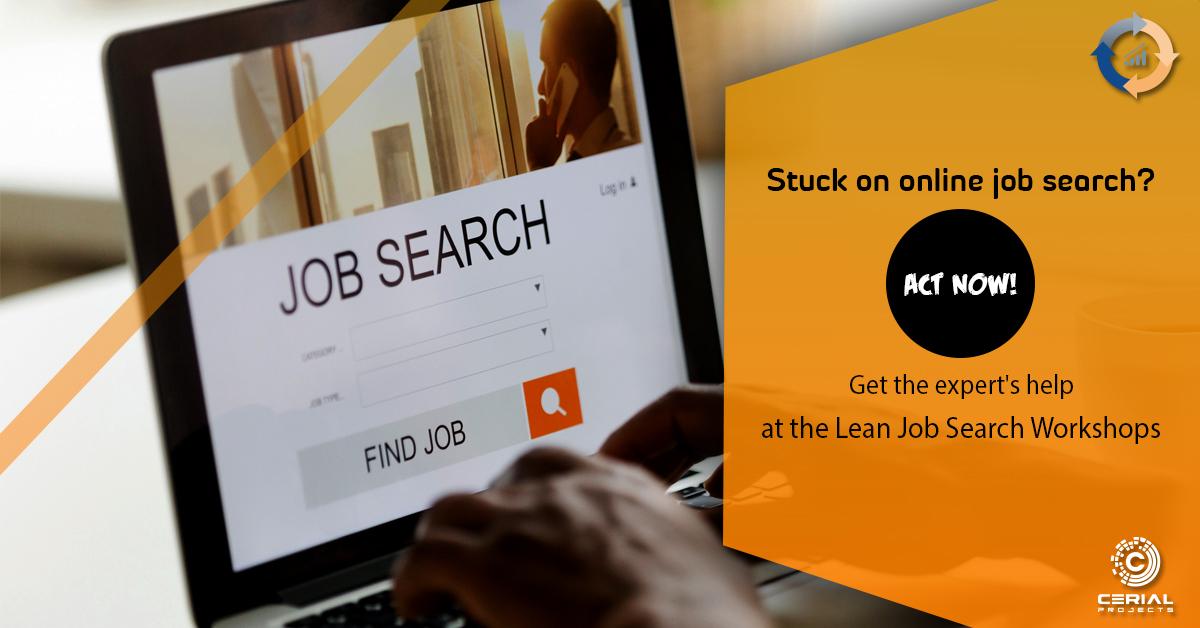 Image from eventbrite.com
---
Maidul Islam - Sourcing Analyst, OECM
"With the guidance of the coach I managed to get a job in my own field of specialization within 3 month of my arrival here "
Facilitator
Abiodun Oke, B.Eng, SCMP, PMP
Abiodun Oke is the founder of Cerial Project Services, he is a Supply Chain Management Consultant, an Instructor and the innovator of the lean job search.
He is a transformational leader who is passionate about coaching, mentoring and empowering budding professionals with resources, tools and guidance for a successful career.
He supports foreign-trained professionals in supply chain and project management on the SupplyJobs Canada mentoring platform (www.supplyjobs.ca) where he regularly guides and connect job seekers with experts , mentors and connectors in the industry for job opportunities and career development.
For more details visit www.linkedin.com/okeabiodune
The Lean Job Search Solutions
Cerial Projects Services has developed lean strategies for effective job search that leverages proven project management techniques, success strategies, a socialized, professional development.
The lean job search strategies puts job seekers in control , eliminates frustrations and empowers them for a better chance of breaking into their profession in a shorter period.
The facilitator will provide a 90-days plan and empower attendees with information that help job seekers achieve
an assessment of job search efforts
an ATS-proof resume
an all-star rated LinkedIn profile
Introduction to the industry approach
The innovative strategies have been developed and proven to produce desired results, i.e. gainful employment in your chosen profession within 90 days as experienced in the success stories of past clients in the testimonial section
Adebayo Abdul - Project Manager, TechnipFMC
"I've had the pleasure of knowing Abiodun for the last 6 months, during which he worked with me as a coach till I got my latest job. He applied the Kaizen methods in his coaching and job search approach"
Get the experts' help
Background Information
Job Search in Canada is very challenging, there are several barriers that could stand in the way of any experienced job seeker in Canada.
Based on personal experience and the stories of experienced job applicants, there is a lack of feedback from employers after interviews and lack of response to applications, leading to applicants' frustrations.
It's a common experience for new job seekers to
spend several hours of writing applications but without any meaningful result
Job seekers will face various barriers like Canadian work experience, random feedbacks after interviews, evasive recruiters and shady employment agents
It's usually a project in frustration for new job seekers if you're not adequately equipped for a successful job search in Canada.
There is the tendency to give in to despair and not make any further job search efforts in your profession of choice but instead surrender to survival jobs despite past accomplishments in your career.
This experience leads to a lack of confidence, regrets, and ultimately leads to job search depression.
Testimonials
James Ashaye - Project Coordinator
"The job search Kaizen I found was very effective in getting me back on track to securing a job in my profession. The tools and methods reduced the frustrations and my job search effort greatly improved with visible result"
2229 Views - 28/03/2020 Last update
200-1460 Chevrier Blvd
200-1460 Chevrier Boulevard, Winnipeg, MB, CA
---
Are you an event organizer?
Create events for free. They will be immediately recommended to interested users.
Create event
Nearby hotels and apartments
200-1460 Chevrier Boulevard, Winnipeg, MB, CA
---
---
200-1460 Chevrier Blvd
200-1460 Chevrier Boulevard, Winnipeg, MB, CA
Event from
eventbrite.com
---
---
Are you an event organizer?
Create events for free. They will be immediately recommended to interested users.
Create event
Winnipeg

›