Kundalini Dance™ ~ Ceremony for your Soul
COVID-19: many events have been canceled or postponed, please check with the organizer the event status.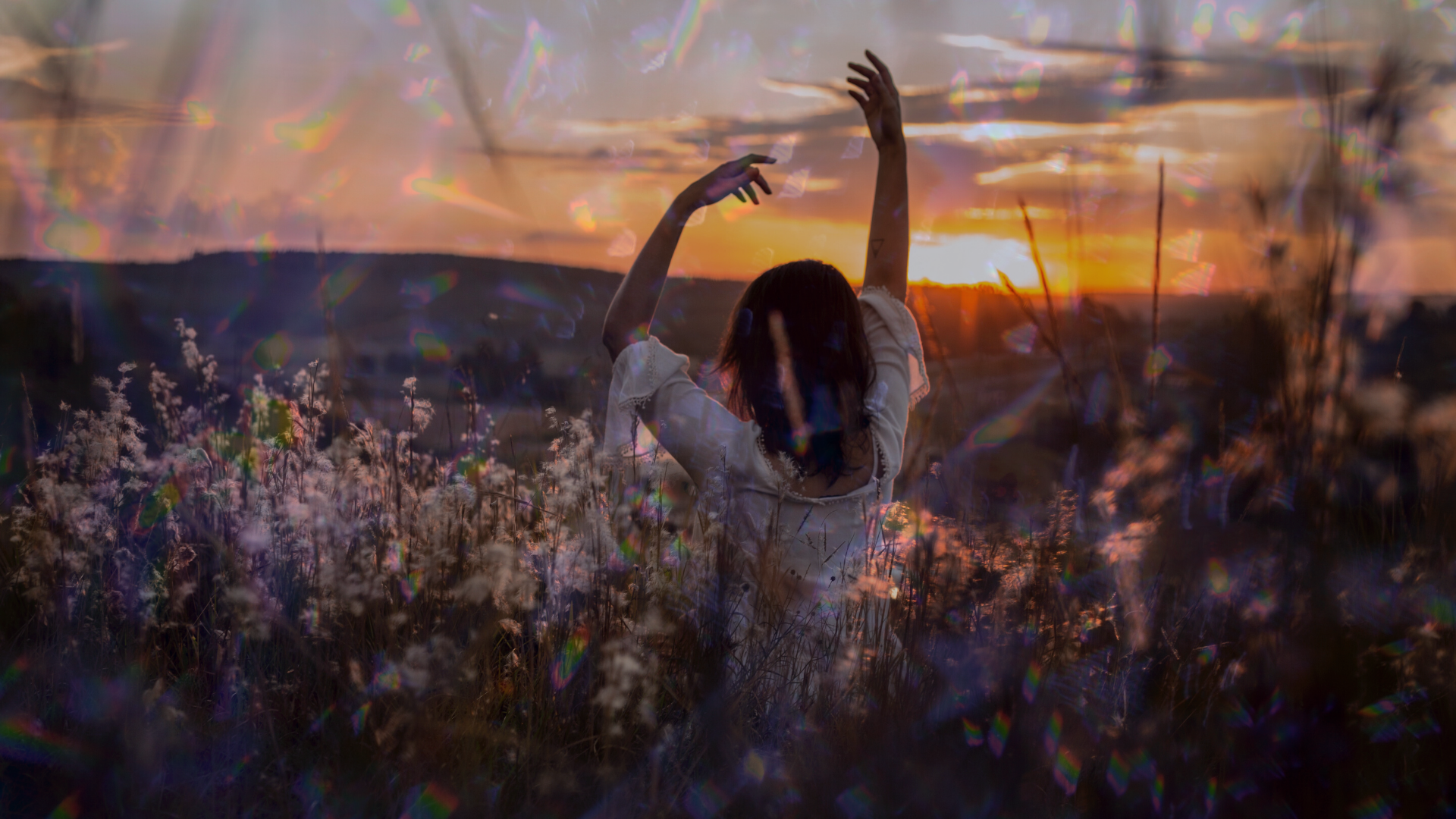 Image from eventbrite.com
---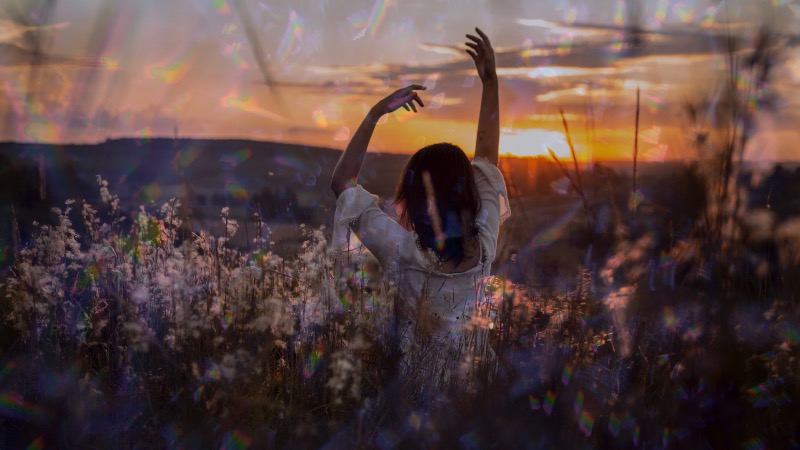 "The purpose of any ceremony is to build stronger relationship or bridge the distance between our cosmos and us." ~ Shawn Wilson
Dance to be in ceremony with your soul. To deeply listen to the truths that rise within you. Dance to celebrate who you are as an individual and as part of the whole. Embrace your depth and align with the harmonious frequency of wholeness. Dance to feel your freedom and deepen your devotion. Dance to trust the wisdom of your body and be in the beauty your mind. Dance to empower your life, amplify the joy on the planet, and revitalize your mind-body-spirit system.
"To listen is to lean in, softly, with a willingness to be changed by what we hear." ~ Mark Nepo
∞ ∞ ∞ ∞ ∞ ∞ ∞ ∞
*Dance your Divine Design with Alchemical Ecstatic Blueprints*
Kundalini Dance™ is a self-generating, sacred, tantric, shamanic practice where you can authentically express yourself through movement, breath and sound. Each dance becomes a transformational process of deeper presence and self-healing. Working with the deep primal force of the Divine Feminine Earth and Divine Masculine light of Source, we invite these energies to unify and integrate in sacred union in every cell of our being so we can live in full alignment with more joy, love, peace and embodied freedom.

In Kundalini Dance™ sessions, the raising of Kundalini Shakti is combined with the opening of the unconditional love centre in the heart chakra. Working with both the Divine Feminine upward and Divine Masculine downward currents of energy simultaneously create a balanced and alchemical practice that is gentle, safe and ecstatic. All of our beliefs, thought forms and patterns are held in the DNA of our cells, physical bodies, energy fields and our our chakras. As we clear our central energy channel and bring life force through each chakra we can unwind wounded patterns, re-wire old pathways of brain, and empower ourselves cellularly, physically, emotionally and energetically.
This ecstatic embodiment practice shows us so much of our inner world. It can rejuvenates and heals our body, purifies stagnant emotional energy, brings insight and clarity into limiting beliefs, and remaps pathways to love that support the awakening and integration of higher consciousness and soulful living.
This is a journey back home to your body's wisdom, a celebration of joy and a blossoming of your spirit.
∞ ∞ ∞ ∞ ∞ ∞ ∞ ∞
"Love is the bridge between you and everything" ~ Rumi
Golden Nuggets you can Experience in this Sacred Alchemical Ceremony for your Soul:
Raise your vibration
Awaken higher consciousness
Soften into the feminine
Receive the masculine
Trust your body
Cultivate your intuition
Deepen your devotion
Gain insight & clarity
Open fully as love
Remember your sovereignty
Amplify joy, pleasure & ecstasy
Cultivate creativity
Integrate your shadow
Purify stagnant emotional energy
Release old patterns
Dissolve limitations
Reclaim your power & truth
Build resilience, courage & compassion
Surrender your heart open
Amplify energy & resonance
Enhance prosperity grids
Deepen your womb wisdom
Commune with your ancestors
Dreamseed & dreamweave
Create community connection
Align and empower
Co-create & Manifest
♥
∞ ∞ ∞ ∞ ∞ ∞ ∞ ∞ ∞
Kundalini Dance™ ~ Ceremony for your Soul
Thursday April 2, 2020
7:00pm – 9:45pm (doors open 6:45pm)
At the WhatLab, East Vancouver.
$40 Regular (plus gst)
20 spots available for womxn only.
Please register via the Eventbrite link.
∞ ∞ ∞ ∞ ∞ ∞ ∞ ∞ ∞
♥
To Prepare:
20 spots available ~ pre-registration required. Open to womxn over 18 years of age.
Doors open at 6:45pm. Please arrive before 7pm. Bring a yoga mat, water bottle and something to place on the community altar to represent your loving heart.
Please view the Cancellation Policy and Final Details below.

About Martine Kleissen:
Martine is a 'heartpreneur' that believes in the power of love, heart-centered connection, and embodying the beauty way of embracing the wholeness of our humanity and our divinity.
Her passion is creating sacred spaces for women to feel the deep wisdom of their womb-heart as a catalyst to remember who they are as they embrace their highest expression of love and freedom. She holds deep reverence for transformation and inner alchemy through the sacred tantric practice of facilitating Kundalini Dance™ and the traditional Andean wisdom-teachings of the rainbow frequency of healing medicine with the serpent (mind), puma (body) and condor (soul).
Her healing journey began in 2009 when she moved to Vancouver, and she has continued to pour love and compassion into her expansion and alchemical transformation that has deepened her inner knowing and remembrance of beauty, truth, and soulful expression.
As a Andean Mesa Carrier, Kundalini Dance™ Facilitator, practicing Intuitive Guide, and Certified Akashic Records Advanced Consultant, she anchor a rainbow bridge of divine feminine and masculine energies that help you remember the wholeness of your humanity and divinity. With deep reverence for those that have come before us, she calls upon ancient wisdom-teachings and traditions, as passed on for Millenia, to support us in the present with our healing for past, present and future generations.
What lights her up is musical medicine, the simple pleasures of life, and the beautiful embodiment of freedom. She feels a deep honour in helping others remap and heal their body and mind and listen to their wisdom of their heart and soul.
Here's to walking the beauty way together.
IG 000000;">@heartpreneur8 | FB: 000000;">Kundalini Dance Vancouver | 000000;">www.martinekleissen.com


Testimonials:
"I wasn't sure what to expect when I entered the Kundalini Dance series with Martine, but my heart knew it was a full body "YES." Through the weeks I learned more about myself than I ever would have expected and saw shifts in my life I certainly didn't dream of. This process allowed me to grow with ease through both the challenges and blessings that surfaced. I'm grateful for Martine's beautiful facilitation and her ability to hold the space of transformation. If you're feeling the pull to attend, trust it. You'll be amazed at what possibility awaits you."Cara H

"I whole-heartedly recommend Martine's Kundalini Dance series for anyone wanting to experience more growth, love, peace and joy in their life. I've done two 8 week series and would like to do another in the future. Martine creates a safe, sacred, and fun space to explore and dance!!" Rebecca H
"As a consultant, strategist and coach I spend a lot of time up in my head thinking through complex ideas, business strategy, etc. Kundalini Dance is more than a needed respite from all the brain busyness…it's like dipping a cup into a transcendental stream of pure energy, love, and freedom and quenching a thirst I didn't even know I had to move, feel and commune with my body. I always leave feeling as though something special happened in my week; like I disappeared into a special world and came back wiser and more fulfilled." Lindsay H
"Kundalini Dance with Martine has allowed me to experience a deeper form of ecstasy and wisdom of my true potential. With every movement in my body I have discovered the transformation of my divine self expressing in its true nature. This dance is sacred and a beautiful way to embody freedom within yourself. Thank you Martine." Baljit R
"I was so eager to get started as I knew my body and spirit were calling for it. What a beautiful decision I made because I really went on a journey within myself and the sisters in the room. I felt safe to be myself in this space to express, connect, and discover my voice in a new way. I am so grateful. Thank you so much Martine." Selin B
"The combination of breath work, dance, and guidance made for a euphoric ride. It feels like I am at a rave but on a spiritual, self-induced high…the best kind! I see my life clearer, my ego surrenders, and I released energy blockages. It helped me through my fear and anxiety. Not sure what I would have done without it." Gertie

♥
Cancellation & Final Details:
Once payment is made, the spiritual journey begins and things may arise for you to reflect on, heal and integrate. This is an energetic healing practice as much as it is an ecstatic dance practice. Fear and resistance may bubble up, and the body-mind can alert you to cellular or energetic density that is awaiting healing, harmony and heart alchemy. You are invited to stay present to your process, and pour the compassion, grace and benevolence on and within yourself. Courageously give yourself permission to show up for yourself and your soul. This session is non-refundable and cannot be used as credits or transferred to anyone. If you do not show, you will still receive the energetic healing vibrations and empowerment via distance.
By signing up for this program you will be added to Martine's newsletter. You can unsubscribe at any time.
This is an alcohol and drug-free event. Please refrain from wearing any synthetic fragrances or perfumes. However, as each dance is a sacred ceremony, we burn sage, sweet grass and palo santo, and use essential oils throughout the ceremony.
Please connect with me if you are pregnant (or trying to conceive), or have specific injuries as the breath patterns or specific Kundalini movements may be adapted for you.
Questions? Please reach out at martine.kleissen@gmail.com
1736 Views - 03/04/2020 Last update
WhatLab
1814 Pandora Street, Vancouver, BC, CA
---
Are you an event organizer?
Create events for free. They will be immediately recommended to interested users.
Create event
Nearby hotels and apartments
1814 Pandora Street, Vancouver, BC, CA
---
---
WhatLab
1814 Pandora Street, Vancouver, BC, CA
Event from
eventbrite.com
---
---
Are you an event organizer?
Create events for free. They will be immediately recommended to interested users.
Create event
What Lab

›