The Joy Tribe Co. Presents: The Soul Sessions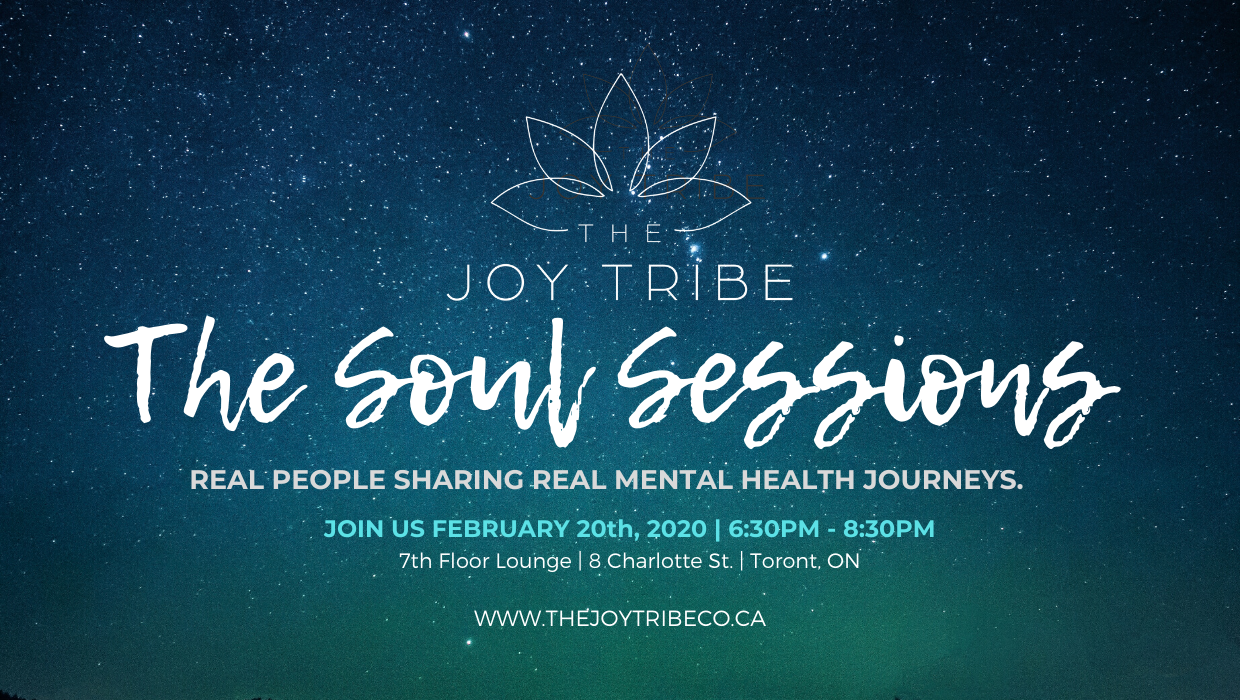 Image from eventbrite.com
Thursday 20 February 2020
---
Real people sharing real mental health journeys

The Joy Tribe Co. is an engaged community that brings together people from all walks of life, all religions, genders and ethnicities, knowing that each person has an inspiring story and a journey to share. A journey that was born out of a painful obstacle that morphed into a triumphant victory.Our mission is to provide a safe space to come as you are, no matter your circumstances, the choices you have made or the past you have experienced - everyone is welcome. You will gain a supportive community that will arm you with the tools, skills, creativity and courage to live a life of happiness, fulfillment and joy - a life that everyone on this planet deserves to live.
The Soul Sessions are dedicated to bringing awareness to the every day challenges, struggles, to achieve the happiness and joy of what it is like to be human. Our sessions focus on finding happiness and coping through struggles such as depression, anxiety, PTSD and other mental illnesses and most importantly, feeling alone in the world. Showcasing these similarities and differences reinforce the fact that we are all unique yet the share the same feelings and are not as alone as we thought. Our differences and similarities are what brings us closer as a community and stronger as individuals.
DISCLAIMER: These sessions do not treat mental health but provide coping mechanisms as we are not a clinical intervention
The Joy Tribe Co. - a group is designed to help people with mental health labels and/or challenges live happier and more fulfilling lives. Members within the group pledge to help each other and themselves at the same time. This group will inspire people to reach their individual goals with the shared support and encouragement. Sharing, caring and open, honest communication are key to the success of this group and its members. The Joy Tribe Co. proudly supports the Mental Health Awareness Network. To donate to this amazing network, please visit http://mentalhealthsupportnetwork.org/
​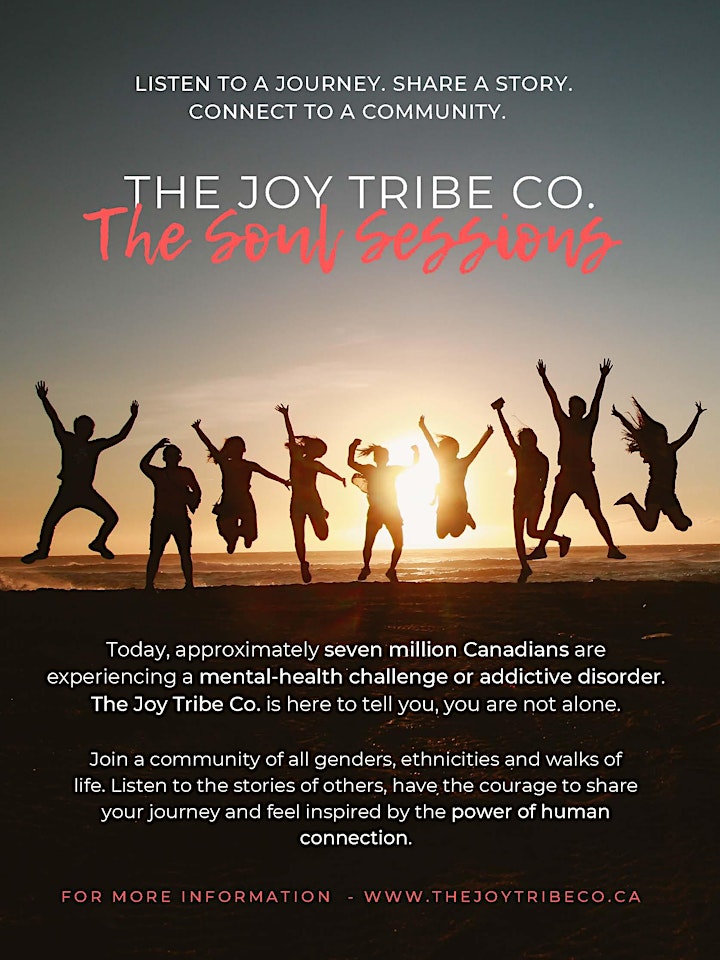 2043 Views - 21/02/2020 Last update
---
Are you an event organizer?
Create events for free. They will be immediately recommended to interested users.
Create event
---
---
Event from
eventbrite.com
---
---
Are you an event organizer?
Create events for free. They will be immediately recommended to interested users.
Create event