JACEK Chocolate Experience & Tour - April 5, 2019
Friday 5 April 2019 6:30 PM Friday 5 April 2019 8:00 PM
Save
Saved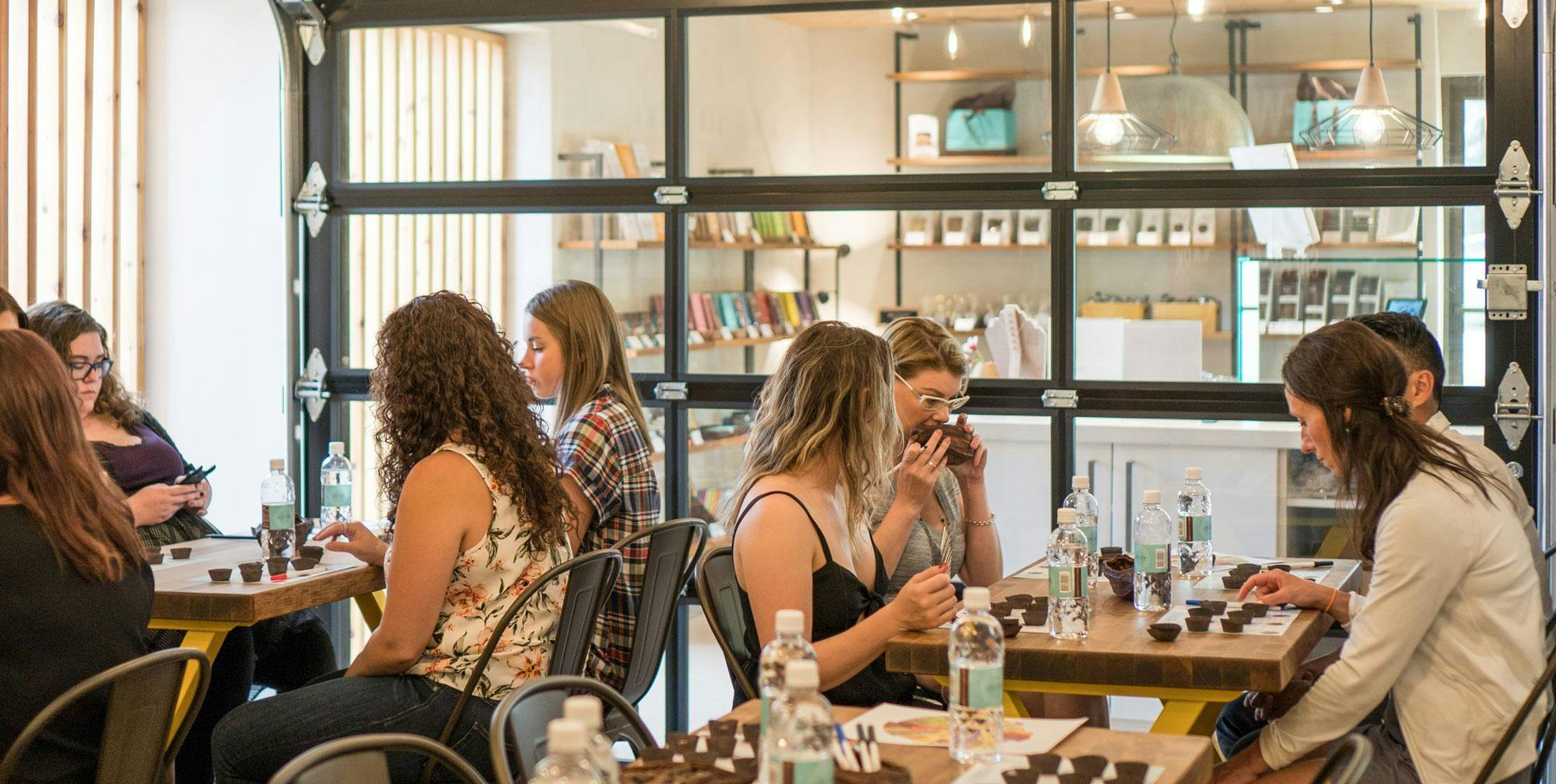 Last update 22/01/2019
643
JACEK Chocolate Experience & Tour – Release your inner Cocoanista!
Learn all about chocolate, from the history to how chocolate is made from the cocoa bean. Participants will have the opportunity to taste roasted cocoa beans, savour single origin (country specific) chocolate from around the world, and understand what makes high quality chocolate so special.
In addition to the chocolate presentation and tasting, participants will have the opportunity to tour behind the scenes at JACEK.
The event takes place at our Sherwood Park studio (406 Kaska Road, Sherwood Park, AB, T8A 4G8).
Ticket price includes a special gift for you to enjoy at home.
Recommended for ages 12+.
Note: There is no wine included in this event.
photo: Iconium Media
FAQs
Is there wine served at the chocolate tasting events, or can we bring our own?
No, alcohol is not permitted at
chocolate tastings
.
Can I swap my ticket for a future date after the cancellation period (up to 7 days before the event date)?
 No, but you are welcome to transfer the ticket to someone you know who can attend the session you are registered for.
Are there nuts in the tasting samples?
There are no nuts in the tasting portion of the event, but please advise your presenter about your allergy as there may be instances where nuts are served in the tour portion.
Is the tasting dairy-free?
 No, milk and dark
chocolate are included
.
How long does a tasting usually last
? 1.5-2 hours
Nearby hotels and apartments
JACEK Chocolate Couture
406 Kaska Road, Sherwood Park, AB, Canada
406 Kaska Road, Sherwood Park, AB, Canada