Global Expansion Tour YEG
Saturday 16 February 2019 11:00 AM Saturday 16 February 2019 12:00 PM
Save (1)
Saved (2)
Last update 17/02/2019
21335
You are invited to join us for a fun & relaxing cruise event!
Everyone knows that cruising is growing at a record pace, experiencing the biggest growth among all tourism sectors. More and more people are preferring cruising over land vacations. Over 100,000 people globally with an open mind are taking advantage of a program that allows them to cruise on:
ANY cruise
ANY major cruise line
ANY ship
out of ANY port
ANYtime they want to go.
*They are ALL cruising for up to 50% less than the lowest published price on the internet
*Many of them are cruising for FREE
*Many of them are getting PAID to cruise
Be our personal guest. We will share this SIMPLE program with you. We have used this program for the last 3 years and because of it, we have been blessed to take (7) amazing dream cruises and we have more already scheduled. The best thing is that most of them have been FREE. Yes, we are serious. We have NOT paid for most of them. Let us show you how simple this is.
Just imagine cruising to all your dream destinations for a fraction of the cost or even free and, if you chose so, making a part- time or full-time income- how would that impact your life?
Explore the Match's exciting menu of drinks and amazing food (optional) and enjoy!
This will be a very RELAXED and CASUAL EVENT but we ask that you leave the children at home for this one. Thanks in advance. Just come and decide for yourself if our unique program is valuable for you and your family.
All you need to bring is an open mind...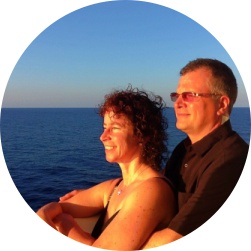 Nearby hotels and apartments
Match Eatery & Public House
170 Street Northwest 8882, Edmonton, Alberta, Canada
Match Eatery & Public House
170 Street Northwest 8882, Edmonton, Alberta, Canada
Event from
eventbrite.ca