G2G3 DevOps Training with Simulation Montreal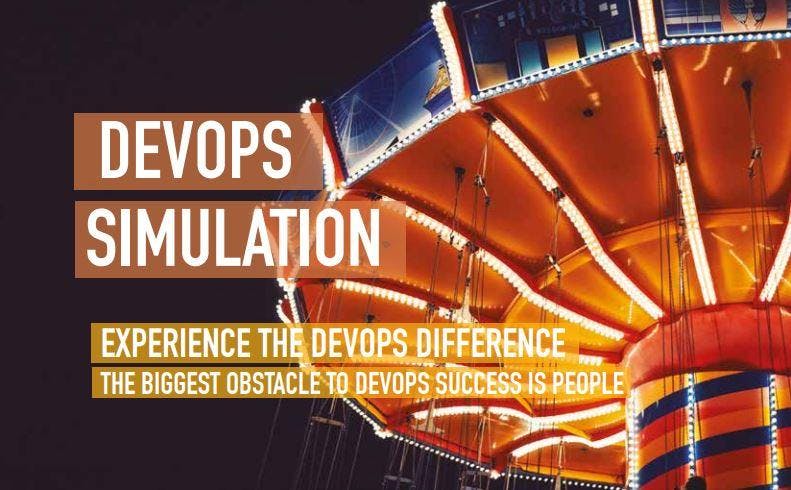 Image from eventbrite.com
---
G2G3 DEVOPS SIMULATION: Experience a 2 year Digital Transformation in 1 day.
Check out this video: https://vimeo.com/313140195
This highly interactive, instructor-led simulation is a high-impact, energetic way to accelerate understanding, involvement, and acceptance of DevOps and Agile, Lean, ITIL® best practice in your organization. It helps accelerate the adoption of DevOps across the enterprise, while successfully turning DevOps opponents into advocates. By helping to clearly communicate the DevOps case for change, it creates shared understanding and commitment towards Development and Operations working together as a high-performing team. This unique experiential learning approach causes breakthrough understanding and transforms learning into an engaging, fun, and memorable shared experience.
HOW IT WORKS
---
The DevOps simulation experience is a role-based workshop, focused on the software development and deployment lifecycle. The simulation is highly realistic, and leverages game dynamics to empower cross-functional teams with a shared vision of successful DevOps practices. Participants from a variety of disciplines are immersed into a simulated environment whereby they are challenged to release new products while internal and external forces continually change. This realistic approach delivers a level of tension and excitement that creates an 'A-HA!' moment for all involved.
WHAT YOU'LL EXPERIENCE
---
Accelerated understanding of the benefits of DevOps best practice to large audiences

Rapid familiarization with DevOps terminology and Agile, Lean and ITIL v3 processes

Understanding of how DevOps best practice can facilitate alignment of IT to business objectives

Understanding of DevOps practices that can be executed with immediate effect
AGENDA
---
ROUND ONE - CHAOS

Working in silos (IT and the Business)
Communication issues and chaos
Collaboration issues resulting in poor business results and higher costs
Introducing the DevOps concepts including Agile, Lean and ITSM
ROUND TWO - IMPROVED

Refining and improving issues from round 1
Introducing Service Virtualization
Introducing Continuous Integration
Introducing Continuous Deployment
Introducing Minimum Viable Product iterations
Introducing Automation and Fail Fast
Introducing Service Level Management
ROUND THREE - OPTIMIZED

Demonstrates that DevOps culture is key to operational excellence
Demonstrate importance of processes and their relationships
Significant reduction of development time and errors
Increased collaboration, automation and repeatable practices
Increased understanding to work together as a high performing cross-functional team
Improved ROI and optimized business results
16 Views - 29/05/2020 Last update
---
Are you an event organizer?
Create events for free. They will be immediately recommended to interested users.
Create event
Nearby hotels and apartments
Quebec, Quebec, CA
---
---
Event from
eventbrite.com
---
---
Are you an event organizer?
Create events for free. They will be immediately recommended to interested users.
Create event
Montréal

›