Finding your Franchise-Fit Workshop
COVID-19: many events have been canceled or postponed, please check with the organizer the event status.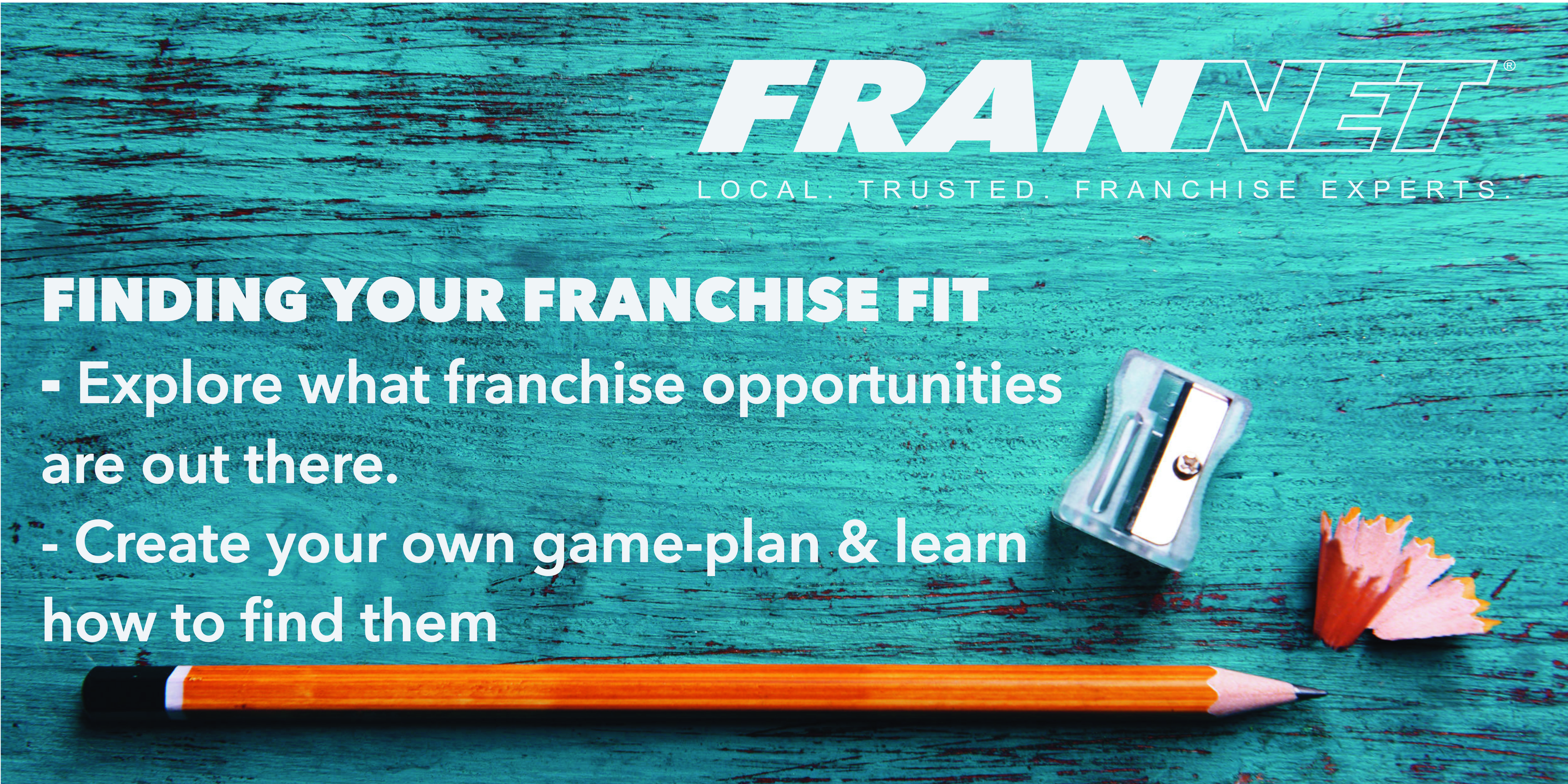 Image from eventbrite.com
---
Jumping into entrepreneurship? It doesn't have to be a leap of faith.
If you're an experienced business professional who's tired of the corporate world, this workshop is your first step to becoming your own boss. You'll learn how to leverage your expertise and leadership skills to launch your own profitable business.
Facilitated in a small group setting, this interactive session will leave you better educated as to what is out there and with a game-plan for how to narrow down the search and find the right franchise.
Part 1: Education (expand your understanding of what franchising is all about.)
Part 2: Strategizing your search (craft your own tactical plan for finding and researching the right one.)
Franchising continues to be a popular way for Canadians to become business owners. Rather than gamble with an unsure start-up, allocating your talents and skills, hard work and investment with a proven franchised system, it's like getting in the HOV lane to success.
Canadian franchises contribute over $100 Billion per year to the Canadian economy and create jobs for over 1.9 Million Canadians. Canadian franchises enable over 76,000 hardworking Canadians to be their own boss as the owner of their own small business franchise location, serving their neighbours in communities from coast to coast to coast.
And BC outpaces all other provinces in franchise growth.
Gain a deeper perspective about franchising.
It's more than French Fries! There are over 1,300 franchises in nearly 80 categories available and finding the right one to research can be a big challenge.
Arming yourself with an expanded knowledge base is a great starting point and in the first portion of the workshop we will dive into topics like:
Why business ownership can be an appealing option
What are the pros and cons of the various options – start from scratch, buy existing or partner with a franchise
Franchises 101 – myths and misperceptions
Which business models have been proven
Understanding and mitigating risk
How much money is required
Financing your franchise
How to research franchises
The second portion you will create your Individual Business Model. It is your unique, comprehensive and specific game-plan.
Your ideal role and functions as a business owner
How to leverage your strengths and talents to reduce risk
Your ideal business preferences and characteristics
Your investment budget and income goals
Your financing options
How to get started and what to look for (and what to avoid)
There is extra time budgeted at the end for extended Q&A.
Business ownership is a great way to reignite your passion for the work that you do, but everyone knows that you can't just dive in. There's a lot of research and learning involved in launching a new business, and most people don't know where to begin.
It's unfortunate to see so many people attempt to search for a franchise without a solid game plan. Without one, it's easy to wander aimlessly without ever getting any results. And worse, it's possible to buy a franchise that is completely wrong for you!
Armed with knowledge and equipped with a game-plan, you will be in a far better position to know what you are looking for and how to find it.
Who should attend?
This workshop is aimed to be universally beneficial, no matter if you are considering:
Single-unit, multi-unit, area developer or master franchising
Full-time or part-time opportunities
Owner-operator, executive ownership, or passive engagement/semi absentee
Size, scale or complexity doesn't matter – you still need a plan!
The goal is to have you leave the workshop agreeing that it is the best 3 hours you invested in your franchise research.
This is a small-group event (by design) with a limited number of spaces available through early registration only.
2032 Views - 02/04/2020 Last update
ranNet Western Canada
1055 West Hastingst Street, Vancouver, BC, CA
---
Are you an event organizer?
Create events for free. They will be immediately recommended to interested users.
Create event
Nearby hotels and apartments
1055 West Hastingst Street, Vancouver, BC, CA
---
---
ranNet Western Canada
1055 West Hastingst Street, Vancouver, BC, CA
Event from
eventbrite.com
---
---
Are you an event organizer?
Create events for free. They will be immediately recommended to interested users.
Create event
West End

›