Exploring Tantra - For Individuals - Edmonton - 4 Weeks - starting June 3!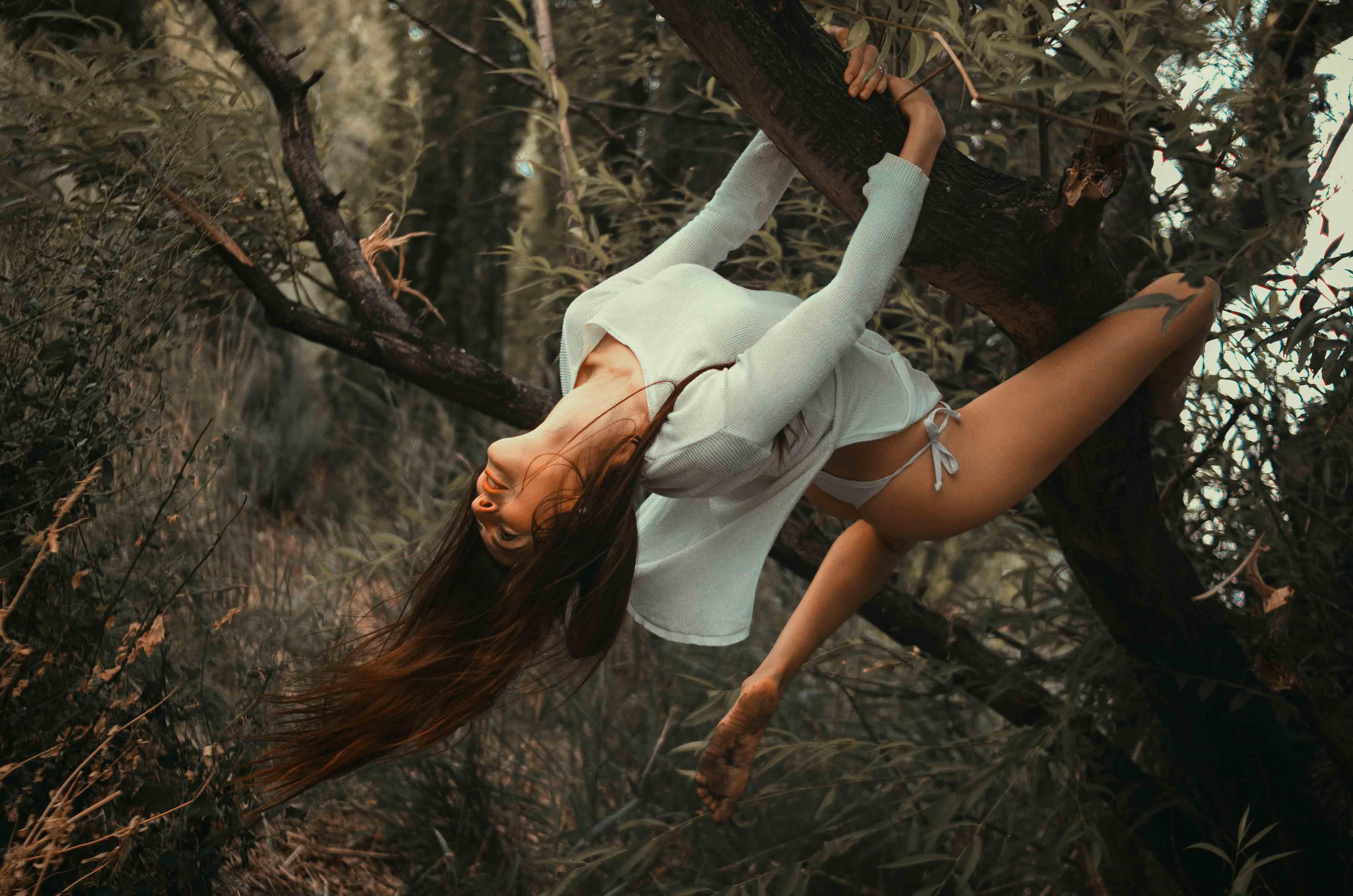 Image from eventbrite.com
---
Do you believe unreasonable heights are completely reasonable?
Are you thirsty for more satisfaction and pleasure? Now that you've experienced the Shamaya Tantra 101 workshop, and discovered what Tantra and you are capable of, you're ready for a dedicated practice and tribe to experiment, learn and journey with.
Over 4 weeks you'll begin to integrate the practices deeper into every aspect of your life. If you do the homework you will soon observe your habits, mental routines and automatic responses transforming into a new operating system that wires you for satisfaction and passion.
You will:
*Discover your unique Personal Polarity Map and reliable techniques to tap into your own masculine/feminine energy
* Sink into Body Meditations to transform your 5 senses into meditation objects
* Learn to decode and leverage the language of your body
* Feel the effects of powerful breath-work technology to access and circulate sexual energy
*Learn how to make love with a strawberry!
*Make friends that may last a lifetime
In this 4 week journey, we will dive into what it means to infuse the methods and experiences of Tantra into your everyday life.
*For Individuals and Couples - no partner required*.
**What makes Exploring Tantra unique?**
Exploring Tantra is a step-by-step progression designed to help you evolve from a Tantra-curious explorer into a walking embodiment of Tantra.
Note** A Tantra 101 Workshop is a required prerequisite
Tantra can be intimidating – often times it is presented as overly sex-centric or too complicated to import into day to day things.
The purpose of Exploring Tantra is to infuse the teachings into the everyday fabric of your life so that your spiritual practice merges with your "real world" activities.
This course goes far beyond the theory and contains many physcho-somatic, bodywork, and breath exercises to bring the teachings further into habits, mental routines and automatic responses.
You will also learn to use the "Exploring Tantra" method of learning through mind, body and experience to:
• Heal and enhance your relationship with the masculine/feminine
• Practice conducting your own sexual energy
• Learn to connect beyond sexuality
• Strengthen your communication and boundary setting
• Increase the authenticity and fluidity of your relationships
• Tune yourself to perceive joy in the mundane
• Reconnect with dormant aspects of your life force
The container is an interactive group environment where you will get the chance to practice exercises with a partner. There is no nudity or sexually explicit exercises.
**Dates, times, and investment **
Wednesdays from June 3 - 24 (6:30 – 9:00)
Conscious Investment:
$245
Earlybird - first 2 tickets are $225!
To pay by e-transfer and save on fees please contact Info@ShamayaTantra.com
See cancellation policy here: https://www.shamayatantra.com/cancellation-policy
**Weekly outline**
Week 1 (June 3) Part 2 of Masculinity and femininity
Part 2 of what we learned in Tantra 101:
-Unpacking the stereotypes and get to the core of these two primary energies, including a powerful embodiment exercise
-Learning how these two energies mirror and enhance each other
-Discover your personal energy map and learn how to access your own masculine/feminine energy
Week 2 (June 10) Awakening the senses
Tantra is unique in that it worships the wisdom of the body. In this week you'll discover how to use your senses as objects of meditation, and gain access to a sense of vividness and satisfaction in your life. Annnd: you'll learn how to make love with a strawberry! Guaranteed to be unforgettable.
Week 3 (June 17) Activating the energy centers
Using an intense breath work sequence, we'll see what sexual energy is like in each of the centers – on the journey from sex to super consciousness. No eating at least 1.5 hours before - you'll leave happy, heart-opened and hungry!
Week 4 (June 24) Sovereign Sexual Beings
In the final class of this series, you'll receive a set of tools that you can use every single day to become sovereign over your own energy system, strategies to find your authentic "yes's" and "no's" in your body and to walk forward into your life in a deeply empowered way.

2391 Views - 04/06/2020 Last update
Spirit Path Studio
10715 124 Street, Edmonton, AB, CA
---
Are you an event organizer?
Create events for free. They will be immediately recommended to interested users.
Create event
Nearby hotels and apartments
10715 124 Street, Edmonton, AB, CA
---
---
Spirit Path Studio
10715 124 Street, Edmonton, AB, CA
Event from
eventbrite.com
---
---
Are you an event organizer?
Create events for free. They will be immediately recommended to interested users.
Create event
Edmonton

›