ESCAPE Marketing Overwhelm & Hustle (and how to win more profitable clients) with Diana Lidstone
Tuesday 12 February 2019 7:30 AM Tuesday 12 February 2019 9:00 AM
Save
Saved
Last update 13/02/2019
1093
CAPS Ottawa Power Breakfast Series
Enjoy CAPS for breakfast; boost your business by lunch.
Join us for this monthly breakfast series to:
NETWORK: Connect with like-minded entrepreneurs
LEARN: Acquire practical strategies that will drive your business
GROW: Expand your mindset with innovative ideas and insights
Mark Your Calendar for Tuesday, February 12th
ESCAPE Marketing Overwhelm & Hustle
(and how to win more profitable clients)
with Diana Lidstone

You're brilliant at what you do! You know your stuff inside out. But have you ever felt overwhelmed when trying to market your business? Perhaps you're confused with all the options available and don't know where to start? Or perhaps you're an entrepreneur who finds yourself so busy working with clients, and juggling the demands of your business that you just can't seem to find time to add one more thing to your crammed schedule?
If that sounds like you – you aren't alone. These are common challenges faced by service professionals such as speakers, coaches and trainers.
Diana's going to share with you 2 secrets to escape marketing hustle once and for all; and how to fix the top 3 expensive marketing mistakes that are keeping you from having a brand that magnetizes profitable clients. Best of all, you won't have to learn another new marketing tactic!

About Diana Lidstone: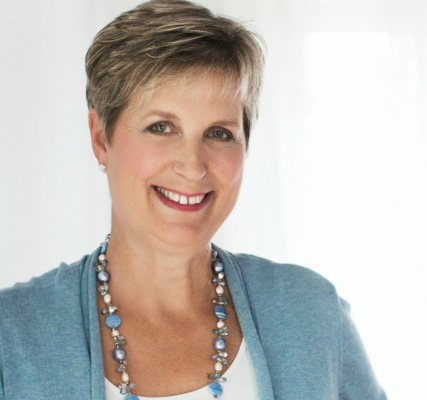 While marketing overwhelm & hustle are common problems for many entrepreneurs, Diana Lidstone teaches coaches, trainers, and other service professionals simplified marketing strategies to win more profitable clients and work less (#earnmorelivemore).
During her 30+ years as an entrepreneur, she's built several very profitable businesses including a 'typing service' when that was a thing; a wildly successful retail store, 2 profitable network marketing businesses, all while being a full-time mom!
She's also the author of

SHIFT INTO RICH: Navigate the 9 Roadblocks to Small Business Success

. She is the founder of SHIFT Events held twice a year in Ottawa. Currently, she lives in Brockville, Ontario with her husband and best walking buddy, Bella!
You can also follow Diana on 0000ff;">LinkedIn, 0000ff;">Facebook and 0000ff;">Twitter
Seating is limited - Act Fast!
---
Date: Tuesday, February 12, 2019
Time: 7:30 - 9:00am
Location: Perkins Restaurant, 1130 St. Laurent Blvd, K1K 3B6 (0000ff;">map)
We'll be in the private room
Cost: $10 for Members
$15 for Non-Members
Note: Your breakfast is at your cost

Registration Deadline: Friday, February 8 (4pm)

CAPS Ottawa Power Breakfast Series Cancellation policy: There are no refunds for this event. Substitutions are welcome at anytime.
Nearby hotels and apartments
Perkins Restaurant
1130 St Laurent Blvd., Ottawa, ON, Canada
1130 St Laurent Blvd., Ottawa, ON, Canada
Event from
eventbrite.ca