Dinner Confidential TORONTO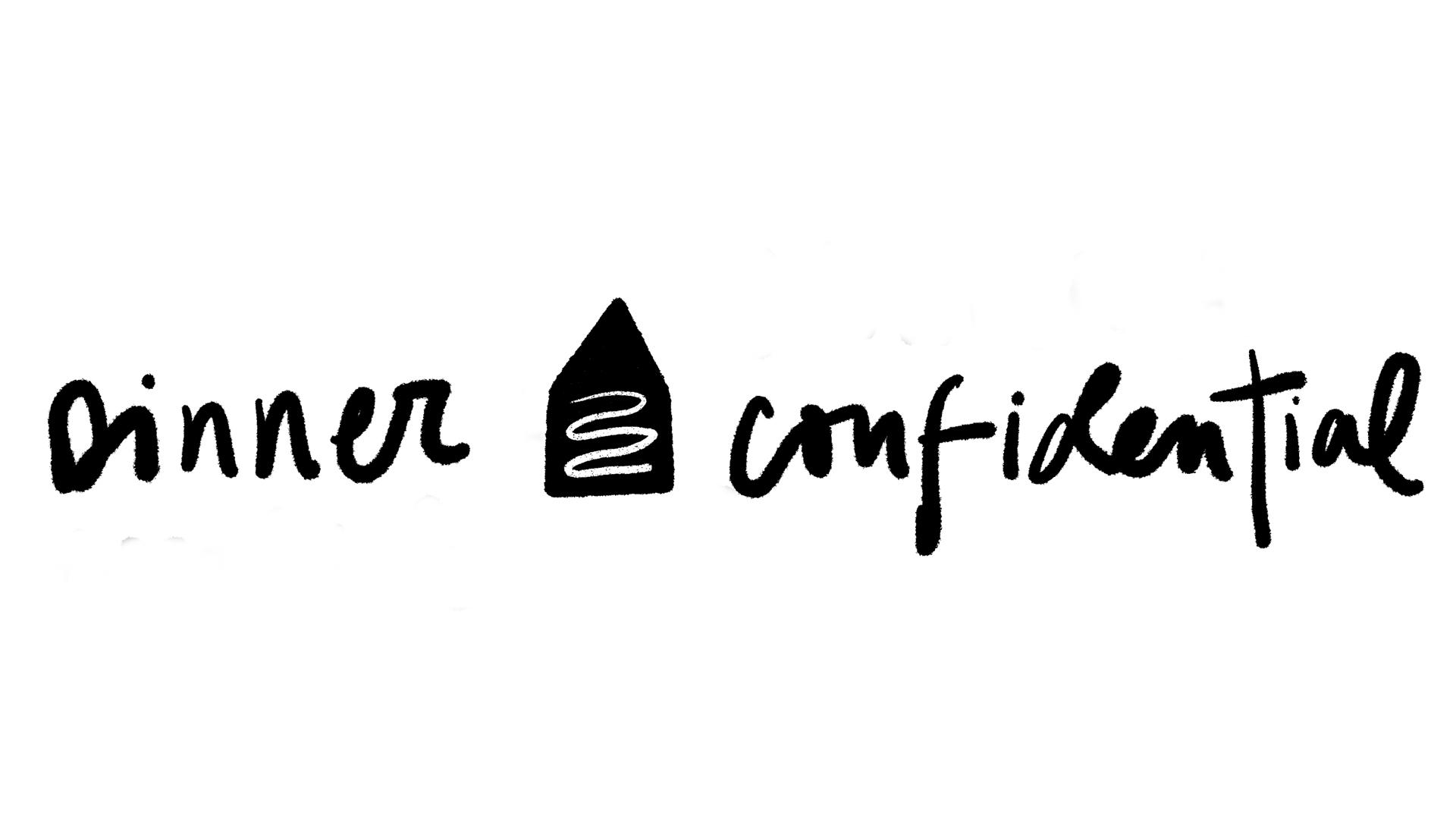 Image from eventbrite.com
---
Dinner Confidential is a community that hosts themed monthly dinner conversations [with women/all folks who identify as female in a significant way] around the world.
When we really feel we belong, we gain the courage to make positive change in our lives and our world.
* * * * * * * * * * * * * * * * * * * * * * * * * * * * * * * * * * * * * * * * * * * * * * *
Today, the need for human connection in our lives is even greater - in any form that may take. For the time being, all dinners will be hosted virtually over Zoom and will be free to join. However, if you feel called and able, a donation to support COVID-19 Pandemic Response Efforts with your RSVP is welcome.
Additionally, Dinner Confidential is offering additional and more frequent free virtual connections open to all identities all over the world:
WEEKLY CONNECTS: Casual dinners until we can join together again in person. Led by me, the Toronto host, sometimes with guest co-hosts specializing in different areas of expertise and experience EVERY TUESDAY/WEDNESDAY at 1:00pm or 7:30pm EST.

As we navigate these new feelings and situations together, my aim is to create a safe container for us to feel, talk and just BE - and eat a meal together to feel more connected.

RSVP

here
Upcoming Topics:
Thursday, June 18th--> FEAR
At the core of so many of our darkest, most painful emotions lives fear. Some of us are afraid of flying, others of being alone, and most of us fear death. We fear what we can't control.When we are scared, the fear can take over our minds and bodies - it can paralyze us, blind us, and can compel us to act in ways that aren't caring or compassionate to ourselves and others.


Let's have an honest discussion: What is at the core of our fear, how does it show up in our lives, and how do we cultivate a greater level of awareness, and even compassion, with fear in our lives?

‍

Thursday, July 16th--> GUILT
Guilt. It keeps us up at night. Endlessly ruminating over what we thought, did, or said that was "bad" or "wrong."
Maybe you lied, cheated, or stole (anyone?). Maybe you said something that hurt someone else, and you feel awful about it. Maybe it's the guilt you feel for carrying a dark thought inside of you. Whatever it's source, guilt can seriously affect our sense of self-worth.

So, let's have an honest discussion: What role does guilt play in our lives? And how can we release it and make room for more nourishing thoughts and feelings in our lives??

* * * * * * * * * * * * * * * * * * * * * * * * * * * * * * * * * * * * * * * * * * * * * * *
During our intimate dinners (7-10 max), our experienced hosts create a safe container for women to come together and talk with vulnerability and honesty about our most personal topics and emotions (e.g. self-confidence, fear, control).
After each dinner, we identify the key learnings and insights from the night and share them with our community so they, too can benefit from the experience.
You can read our stories via Medium or our website.
We are currently hosting dinners in 30 cities around the world. Please get in touch if you'd like to attend a dinner in one of these cities.
FAQs
Do attendees know each other?
Sometimes. But usually they don't and that's part of the magic. Coming into a place full of strangers to open up and share some of your most personal experiences is very powerful. No one there knows your history, you are a blank canvas. People won't judge you or give you advice (unless you specifically ask for it). We are there to listen, share and connect.
Do I need to prepare for the Dinner?
A little bit! Your host will send all the details of the night via email, including a few questions for you to reflect upon prior the Dinner. All Dinners start with an intimate set of introductions, where each guest share her stories and is deeply heard.
How much are the dinners and what's included?
For the time being, virtual dinners are free, but donations to COVID-19 Pandemic Response Efforts are welcome if you feel called and are able.

In-person dinners are $15 and they include a healthy and yummy meal. We invite our guests to bring one thing to drink (wine, flavored water, etc.). Note that we are NOT making any profit from these evening and the fee only covers the cost.
Do the meals follow certain dietary guidelines?
Our hosts will always ensure there are vegetarian options available. If you have specific dietary restrictions, be sure to communicate with your host at least 1.5 weeks in advance.
How do you keep confidentiality?
We include a vow of confidentiality in our invitation, and reiterate the importance of confidentiality at the start of each dinner. We create a strong container of trust and integrity, and expect the same of all of our participants.
What makes DC different from a women's circles?
Our secret is our hosts and the stories we tell! Our dinners are led by professional moderators, researchers and facilitators all around the world. Brilliant women with years of experience conducting challenging conversations amongst diverse groups of people. We're less about the woo-woo, and more about the raw, real and impactful conversations with tangible insights for our guests and community to take action and implement within their daily lives.
What do you mean when you say "women"?
Anyone that is female identifying. Inclusivity is one of our core values! We welcome women of all ages, colors, religions and backgrounds. If you are male identifying and would love to attend a dinner, let's talk.
What's your cancellation policy?
We put a lot of love and effort into these dinners so please do your best to avoid a last minute cancellation. If you need to cancel, try to find a replacement. All cancellations made less than one week in advance can't be refunded.
630 Views - 17/07/2020 Last update
Virtual Dinner (Zoom link to be sent in confirmation email)
Toronto, ON, CA
---
Are you an event organizer?
Create events for free. They will be immediately recommended to interested users.
Create event
Nearby hotels and apartments
Toronto, ON, CA
---
---
Virtual Dinner (Zoom link to be sent in confirmation email)
Toronto, ON, CA
Event from
eventbrite.com
---
---
Are you an event organizer?
Create events for free. They will be immediately recommended to interested users.
Create event
Toronto

›