Best Damn Stand-Up Comedy Show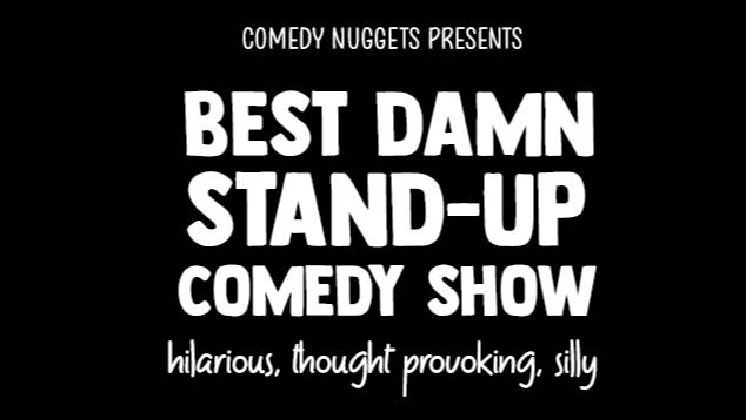 Image from happenin.io
---
Comedy Nuggets presents the Best Damn Stand-Up Comedy Show for an amazing night of laughs! The show includes an amazing lineup including three headliners. The show is always hilarious, thought provoking, and silly. Join us on The Danforth at the Social Capital Theatre's cozy 2nd floor.
Here is a little about each of the performers in the show.
HOST
LUKE LYNNDALE
Luke is a Toronto-based comedian. When Luke is performing, hang on for the ride - it's fast and hilarious. In 2020, he was a finalist in the Comedian of The North comedy competition in Thunder Bay, ON and also performed in the U.S. Comedy Contest (Las Vegas, NV), Vintage Improv Festival (Boston, PA), and the New York Underground Comedy Competition (New York, NY). In 2021, Luke has performed in the Salem Comedy Festival (Salem, PA).
FEATURING
BOUGIE BOUGÉ
Bougie is Toronto comic, born and raised. In 2017 she finally decided to pursue her dream of stand up comedy and check another thing off her bucket list. Bougie has been doing comedy for 4 years now. She's won Comedy Smackdown, is A New Faces All Star and now a Women of Comedy All Star. She was nominated for 3 P.E.A.B.O. awards in her first year including Comedian of the Year. Last year she launched her podcast Everybody Watches Porn where she talks porn with people of different backgrounds. She has been dubbed the horniest woman in comedy and will most likely hit on you.
LOUIS MOULDS
Lewis is a comedian originally from Leicester, UK. He produces PANGSTARS which was voted Best Podcast at the I Heart Jokes Awards 2020.
HEADLINERS
JARRETT CAMPBELL
Jarrett is one of the fastest rising talents in Canadian Comedy. His work has been featured on MTV, Comedy Network and CBC. From New York to Vancouver, Jarrett has been on stages all across North America and continues to tour regularly with Yuk Yuks. He appeared on Jeff Ross's Roast Battle and recorded his second television set on the Jim Jeffries Gala at Just for Laughs in Montreal. Jarrett was nominated as the 2019 Breakout Artist of the Year at the Canadian Comedy Awards, and has previously been nominated for Best Writing in a Comedy Series. Jarrett was recently nominated for Comedy Album of the Year at the 2020 Junos.
COURTNEY GILMOUR
Courtney Gilmour is one of Toronto's most unique voices and sought after comedy talents, named by NOW Magazine as "one of the top 10 stage artists to watch". She delivered a breakout performance at the 2017 Just For Laughs Festival in Montreal by winning the Homegrown Comics Competition and filming a set for Kevin Hart's LOL Network. Courtney's victory at the 2017 Just For Laughs Homegrown was the first by a female comic in the 19 year history of the event. In 2018 she topped it with televised performances at CBC's Winnipeg and Halifax comedy festivals, as well as a triumphant return to Montreal to tape a set for The Comedy Network at Just for Laughs. Courtney was one of the 42 at Toronto's JFL42 festival two years in a row with her own run of headlining shows and in April 2019 she wrapped a hugely successful tour as part of the Just For Laughs Roadshow. She returned once again to Montreal for another round of Just For Laughs shows including a televised performance on The Howie Mandel Gala airing on The CW
Network. She has written for and made appearances on The Beaverton, the web series Space Dragon & Kim, CBC's The Debaters, and most recently starred alongside Jon Dore and Sarah Silverman on the season premiere of CBC"S Humour Resources. She can be seen touring around the country with Yuk Yuk's Comedy Clubs and heard regularly on SiriusXM and CBC LOL. Courtney's warm, accessible, and intelligent brand of stand up has made her a hit with audiences nationwide.
KENNY ROBINSON
"The Fabulous Kenny Robinson" is a living legend on the Canadian Comedy scene. Winner of the Phil Hartman Award, Kenny's irreverent, socially conscience, intelligent, opinionated and profane style of comedy has made him a fixture and favourite with comedy clubs, festivals, swingers conventions, radio, and television audiences for over 3 decades. Raunchy, energetic, sharp witted, and sharp dressed; Kenny Robinson is a one of a kind act. Not for the weak of heart or narrow minded. Kenny assaults your sensibilities and funny bone with unspoken truths. The Winnipeg born, Chicago bred Robinson has hosted The Gemini Awards and was twice nominated for his writing and performance in his ground breaking one hour special "Thick and Thin" on the CBC. Kenny has earned accolades as the creator, writer, producer and host of the edgy late night series, "After Hours with Kenny Robinson" on The Comedy Network. His episode of the CBC's Comics has been referred by the Toronto Star as, "One of the few episodes that still stand with the test of time." Robinson has toured across North America, performed in Johannesburg, South Africa and taped an episode of PARAMOUNTS WORLD STAND UP for television in the UK. Kenny's greatest legacy may well be his creation of The Nubian Disciples Of Pryor All Black Revue. THE NUBIAN show is a monthly showcase of comedians of colour, which has been one of the most exciting and successful nights of Comedy in Canada since 1995.
- - - - - - - - - - - - - - - - - -
Tickets -
Starting from $55 CAD per Table for Two (excluding HST & Fees) Tables of 2, 4 and 6 available to purchase.
Event Highlights
3 Headliner Comics
Welcome Drink included for each Seat
An Evening that will have you Roaring with Laughter.
Proof of Vaccination required
*SHOW STARTS PROMPTLY AT 7:00 pm* so be there by 6:30 to check in, get
your drinks, and find a seat!
1117 Views - 15/10/2021 Last update

culture
theater
nightlife
The Social Capital Theatre
154 Danforth Ave - Second Floor, Toronto, M4K 1N1, ON, Canada
---
Are you an event organizer?
Create events for free. They will be immediately recommended to interested users.
Create event
Nearby hotels and apartments
154 Danforth Ave - Second Floor, Toronto, M4K 1N1, ON, Canada
---
---
The Social Capital Theatre
154 Danforth Ave - Second Floor, Toronto, M4K 1N1, ON, Canada
Event from
happenin.io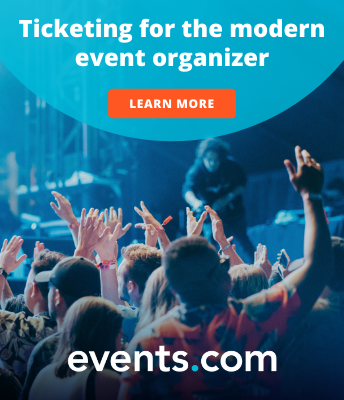 ---
---
Are you an event organizer?
Create events for free. They will be immediately recommended to interested users.
Create event
Toronto

›