Connect Program Training Workshop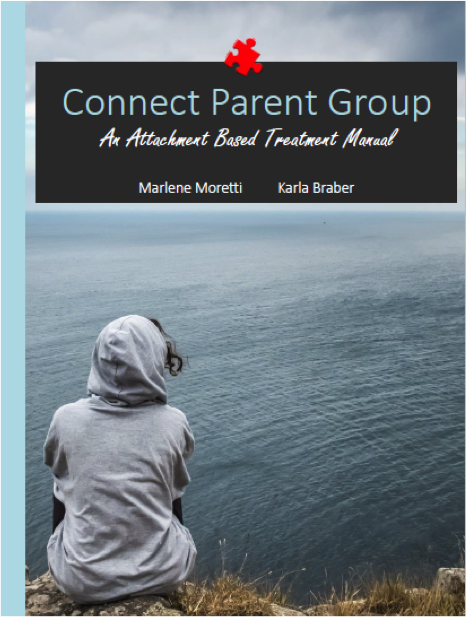 Image from eventbrite.com
From Wed 3 June 2020 to Fri 5 June 2020
From Wednesday 3 June 2020 to Friday 5 June 2020
---
Connect Program Training Workshop
June 3, 4, and 5, 2020
(Détails en français à suivre.)
Concordia University, Loyola Campus
Building VE Room 226
7141 Sherbrooke St. West
Montreal, QC H4B 1R6
9am-4.30pm
Presenter: Dr. Marlene M. Moretti & Colleagues;
Security within the parent-child relationship is one of the most robust protective factors for adolescent mental health. Building on research and clinical practice, Connect brings the building blocks of secure attachment to families of children and teens (ages 8-18) with serious behaviour and social-emotional challenges. This 10-week program invites parents and other caregivers to meet together in small groups with two Connect facilitators to engage in new learning, dialogue, role plays and reflective activities that strengthen parental reflective function, caregiver sensitivity, dyadic emotion regulation and shared partnership.
Connect has been implemented across Canada, Sweden, Denmark, Italy, Australia and in the USA. Program material is available in English, French, Swedish and Italian. Peer-reviewed research shows that Connect helps parents and teens make significant strides toward better mental health and positive family functioning. Treatment benefits have been shown to continue and even significantly increase over a two-year follow up period. Caregivers experience Connect as safe, respectful, collaborative and strength focused, with around 85% completing the program.
This training workshop provides detailed information on each aspect of Connect, including engaging caregivers and addressing treatment barriers; the importance of attachment during adolescence; the impact of trauma on attachment; and detailed session demonstrations including role-plays and reflection exercises. Practitioners attending the full three-day training will have opportunities to work together in small groups in English or French with a Connect trainer to practice delivery of the program and to develop clinical skills in understanding and responding group dynamics from an attachment perspective.
DAY ONE ONLY: Attend Day 1 to learn about attachment, adolescence and mental health; the impact of trauma on attachment; theoretical and research foundations of the Connect Program; and a detailed introduction to the first four Connect sessions. We will also briefly discuss specialised Connect programs which are tailored for foster parents; parents of transgender youth; and Indigenous communities.
FULL THREE DAYS: The full workshop is for practitioners who plan to deliver the Connect Parent Group or those wishing to apply the Connect principles in their clinical practice. To deliver the Connect Parent Group, supervision of your first group to reach certification is required at additional cost. Consider attending with a partner, as two facilitators are required to run the group. Space is limited. For more information on supervision contact Dr. Patti Ranahan at Patti.Ranahan@concordia.ca or Dr. Katherine Pascuzzo at Katherine.Pascuzzo@USherbrooke.ca.
WHO SHOULD ATTEND? This training is suitable for a wide range of health practitioners including psychologists, psychoeducators, youth workers, social workers, clinical counsellors and community mental health workers with experience in working with families, pre-teens and teens. Advanced training in child or adolescent mental health, family or group therapy and trauma informed practice - or significant clinical experience in these fields - is an asset, but is not required.

Location information: Concordia University, Loyola Campus, Building VE Room 226, 7141 Sherbrooke St. West. Montreal, QC H4B 1R6. Parking is generally available on the side streets around campus at no cost, or there is a paid parking lot (entrance off Rue West Broadway) at a rate of $6/day.
*Last day to purchase tickets is May 15, 2020.
**Training is subject to sufficient registration.
Programme Connect: Atelier de formation
3, 4 et 5 juin 2020
9h à 16h30
Concordia University, Campus Layola
Édifice VE, local 226
7141 rue Sherbrooke Ouest
Montreal, QC H4B 1R6
Formatrices: Dr. Marlene M. Moretti et collègues;
La sécurité au sein de la relation parent-enfant représente un facteur de protection majeur pour la santé mentale des adolescents. S'appuyant sur la recherche et la pratique clinique, Connect offre les fondements de l'attachement sécurisant aux familles d'enfants et d'adolescents (de 8 à 18 ans) aux prises avec d'importants problèmes comportementaux et socioaffectifs. Ce programme de 10 semaines invite les parents et d'autres donneurs de soins à se réunir en petits groupes avec deux animateurs Connect pour s'engager dans de nouveaux apprentissages, dialogues, jeux de rôle et activités réflexives qui renforcent la capacité réflexive parentale, la sensibilité parentale, la régulation affective dyadique et le partenariat partagé.
Connect est implanté à travers le Canada, la Suède, le Danemark, l'Italie, l'Australie et les États-Unis. Le matériel du programme est disponible en anglais, français, suédois et italien. Des recherches évaluées par des pairs montrent que Connect aide les parents et les adolescents à faire d'important progrès vers une meilleure santé mentale et un fonctionnement plus positif de la famille. Par ailleurs, les bénéfices du traitement se poursuivent et même augmentent de façon significative sur une période de suivi de deux ans. Les parents qui s'engagent dans Connect vivent le programme comme étant une expérience sécurisante, respectueuse, axée sur la collaboration et les forces, avec 85% d'entre eux complétant le programme.
Cet atelier de formation fournit des informations détaillées sur chaque composante du programme Connect, y compris l'engagement des parents ou donneurs de soins et la gestion des obstacles potentiels au traitement; l'importance de l'attachement à l'adolescence; l'impact du trauma sur l'attachement; et des démonstrations détaillées des séances Connect à l'aide de jeux de rôle et d'exercices de réflexion. Les praticiens participant à la formation complète de trois jours auront l'occasion de travailler en petits groupes, en anglais ou en français, avec un formateur Connect pour pratiquer la mise en œuvre du programme et pour développer les compétences cliniques pour comprendre et répondre à la dynamique de groupe selon une perspective d'attachement. Note. La formation sera offerte principalement en anglais, mais une formatrice bilingue sera disponible pour faire la traduction au besoin.
JOUR 1: Assistez au jour 1 pour en apprendre davantage sur l'attachement, l'adolescence et la santé mentale; l'impact du trauma sur l'attachement; les fondements théoriques et empiriques du programme Connect; et pour recevoir une introduction détaillée des quatre premières séances du programme Connect. De plus, nous discuterons brièvement des programmes Connect adaptés pour les parents d'accueil; les parents de jeunes transgenres; et les communautés autochtones.
LES TROIS JOURS COMPLETS: L'atelier complet s'adresse aux praticiens qui prévoient offrir le groupe de parents Connect ou à ceux qui souhaitent appliquer les principes de Connect dans leur pratique clinique. Pour offrir le groupe de parents Connect, la supervision de votre premier groupe est requise pour devenir accréditée à un coût additionnel. Pensez à assister avec un collègue, car deux animateurs sont nécessaires pour animer le groupe. L'espace est limité. Pour plus d'informations sur la supervision, veuillez contacter Dr. Patti Ranahan à Patti.Ranahan@concordia.ca ou Dr. Katherine Pascuzzo à Katherine.Pascuzzo@USherbrooke.ca.
L'ATELIER S'ADRESSE À QUI? Cet atelier de formation s'adresse aux professionnels de la santé, y compris les psychologues, les psychoéducateurs, les éducateurs, les travailleurs sociaux, les conseillers cliniques et tout autre professionnel œuvrant en milieu clinique et communautaire ayant de l'expérience auprès des familles, des préadolescents et des adolescents. Une formation avancée en santé mentale de l'enfant ou de l'adolescent, en thérapie familiale ou de groupe et en pratique sensible au trauma - ou une expérience clinique significative dans ces domaines - est un atout, mais n'est pas requise.
Informations additionnelles: Le stationnement est généralement disponible dans les rues à proximité du campus sans frais. Il y a également un stationnement payant (entrée de la rue West Broadway) au tarif de 6 $ / jour.
* Le dernier jour pour s'inscrire est le 15 mai 2020.
** La formation est sujette à une inscription suffisante.
6505 Views - 06/06/2020 Last update
rue sherbrooke ouest 7141
applied human sciences concordia university, montréal, qc, ca
---
Are you an event organizer?
Create events for free. They will be immediately recommended to interested users.
Create event
Nearby hotels and apartments
applied human sciences concordia university, montréal, qc, ca
---
---
rue sherbrooke ouest 7141
applied human sciences concordia university, montréal, qc, ca
Event from
eventbrite.com
---
---
Are you an event organizer?
Create events for free. They will be immediately recommended to interested users.
Create event