Conflux Canada - The Convergence of the Environment and the Economy
Thursday 10 May 2018 7:00 AM Thursday 10 May 2018 8:00 PM
Save
Saved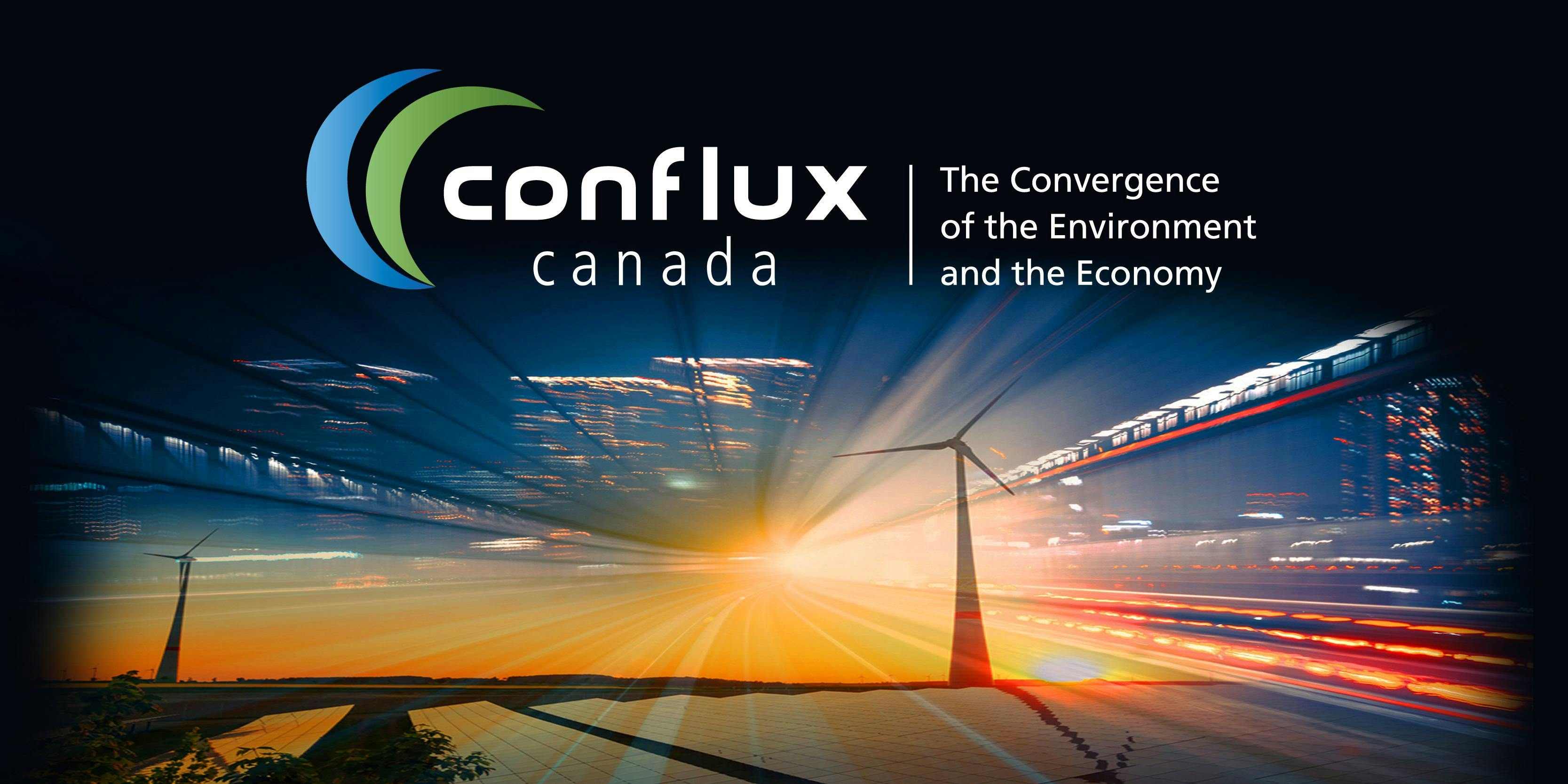 Last update 11/05/2018
126121
          Green Buildings • Clean-Tech • Corporate Social Responsibility 
                          Selling green and accelerating sustainability
Conflux Canada is Ottawa's largest gathering of sustainability professionals who recognize positive actions to address climate change as an opportunity for growth and prosperity. Join Executives, change makers and thought leaders in Ottawa for an exciting dialogue on the convergence of the environment and the economy. Be part of the change. 
Conflux Canada is the meeting point of green buildings, clean technologies, and the influence of corporate social responsibility (CSR) to shape our cities, create efficiencies and cut our carbon footprint. This event promises collaboration and actionable dialogue to source opportunities that will impact our lives and future generations. 

You will ignite relationships with influencers of Canada's Green Economy. Connect with key decision makers, C-suite executives, investors, media and more during this inspirational event on May 10th, 2018. The Shaw Centre, 55 Colonel By Dr, Ottawa, ON K1N 9J2.
www.confluxcanada.ca
info@confluxcanada.ca 613.668.7738 
Save with Early Bird Combo - Conference ticket and CaGBC Awards Reception $270.00 Available until April 1st.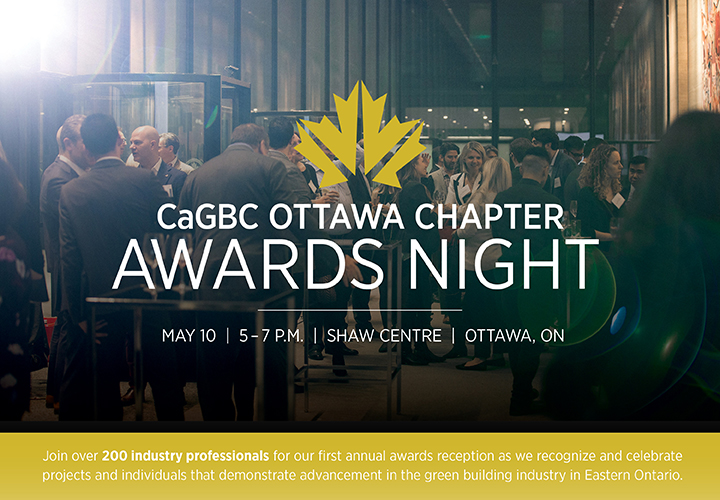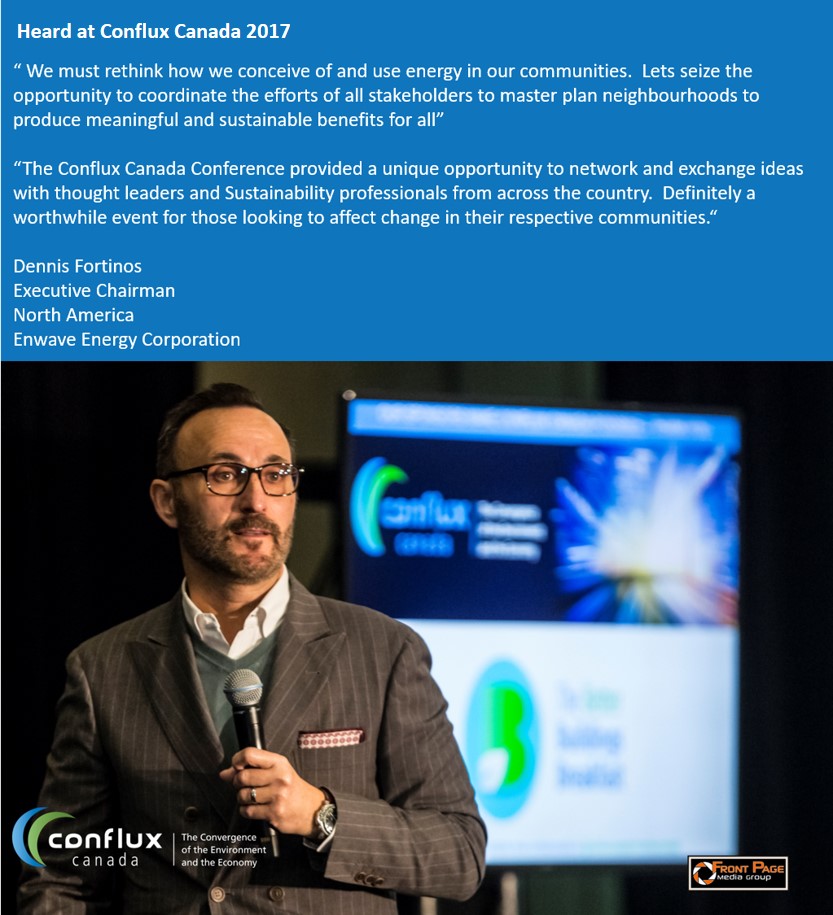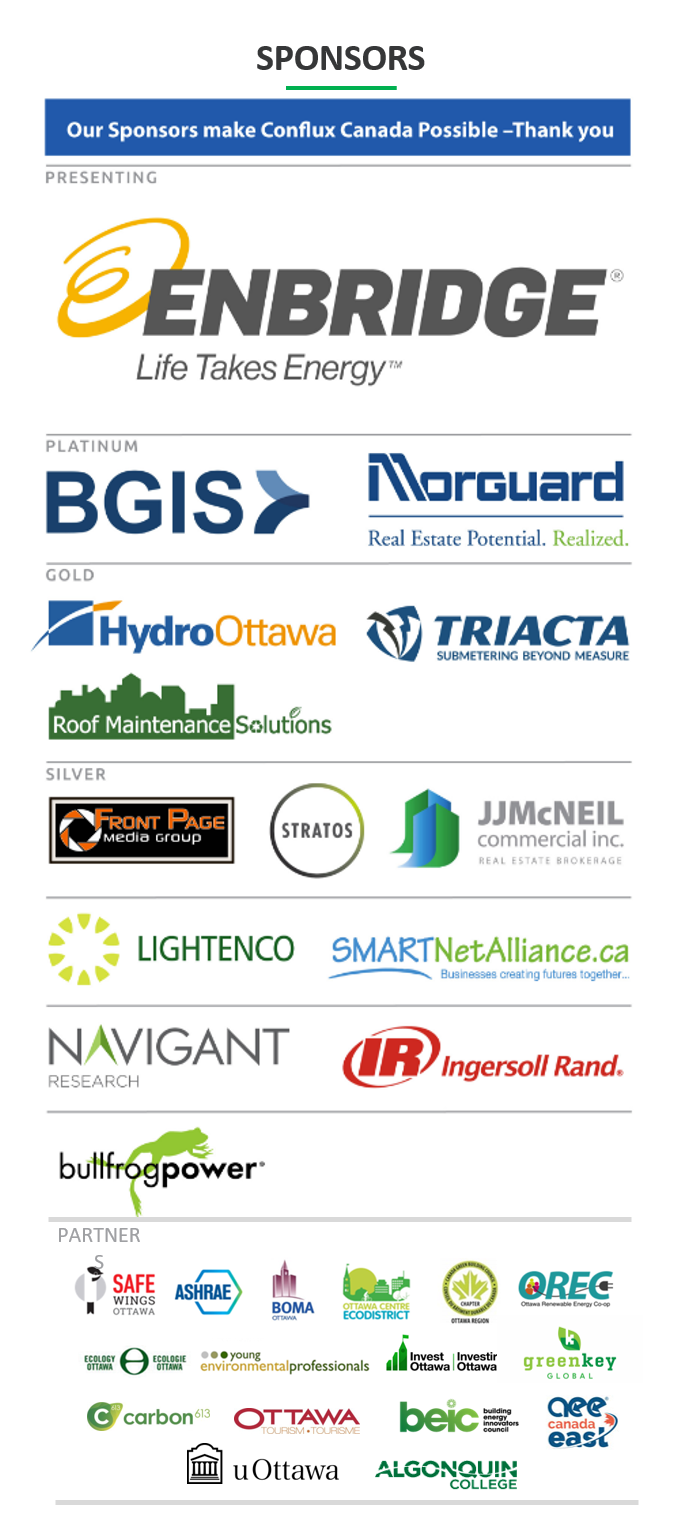 Nearby hotels and apartments
Shaw Centre
55 Colonel By Drive, Ottawa, ON, Canada
55 Colonel By Drive, Ottawa, ON, Canada