Beach Party Festival
Friday 10 August 2018 7:30 PM Saturday 11 August 2018 11:30 PM
Save
Saved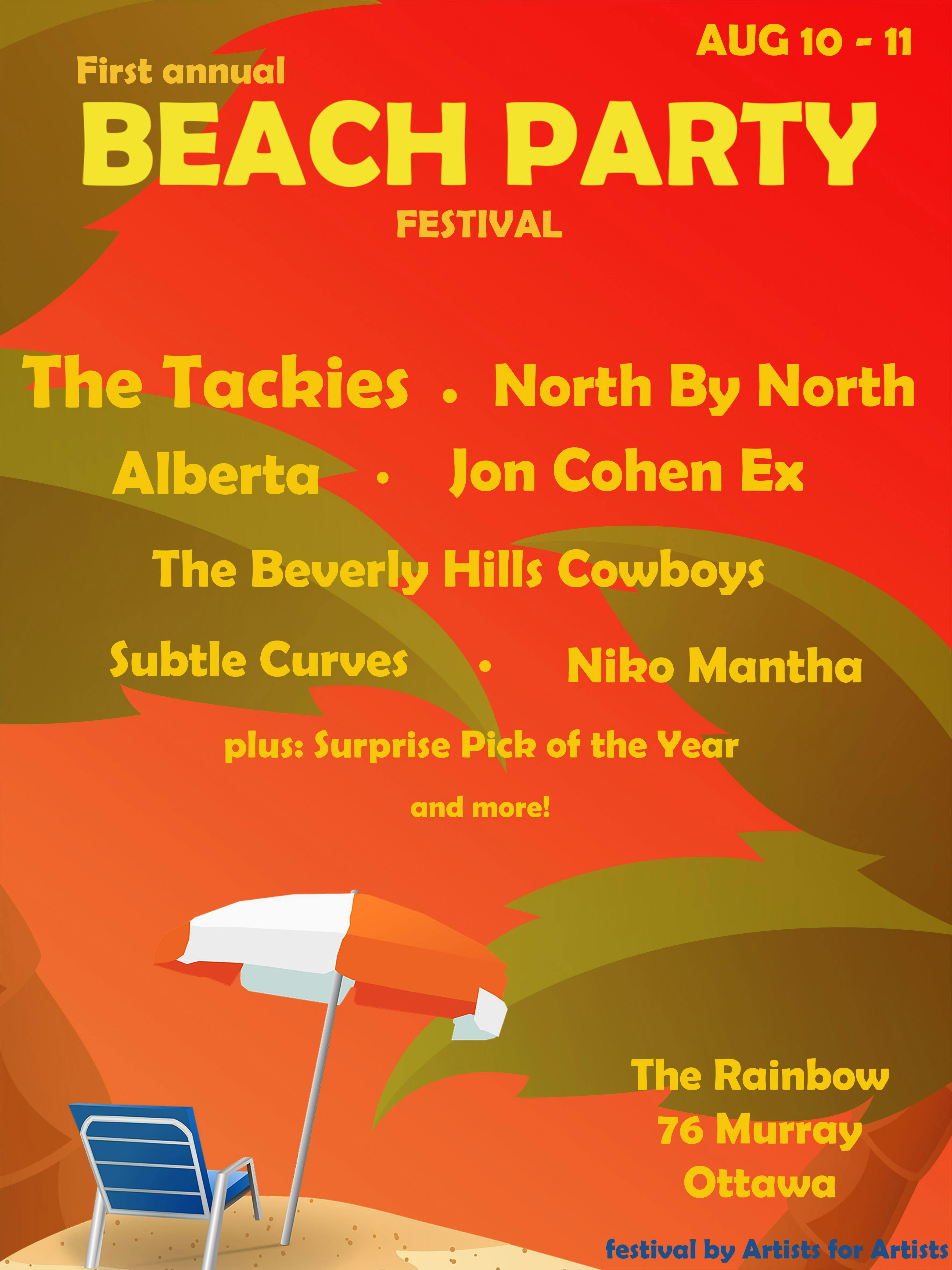 Last update 12/08/2018
768
Ottawa's First Annual Beach Party Festival!
A festival by artists for artists,
All beach themed, costume highly recommended!
Great bands, Great people, Great venue, Great dance party, Great Pool Tourni, Great Prizes!
This years lineup:
THE TACKIES
NORTH BY NORTH
ALBERTA
JON COHEN EX
THE BEVERLY HILLS COWBOYS
SUBTLE CURVES
NIKO MANTHA
+MORE!
Also a surprise appearance by Hans' favourite locals of the year, get your tickets and find out who!
music
festivals
rock
party
Nearby hotels and apartments
The Rainbow
76 Murray street, Ottawa, Ottawa, ON, Canada
76 Murray street, Ottawa, Ottawa, ON, Canada