*AFRO MADNESS*
Friday 10 August 2018 10:00 PM Saturday 11 August 2018 3:00 AM
Save
Saved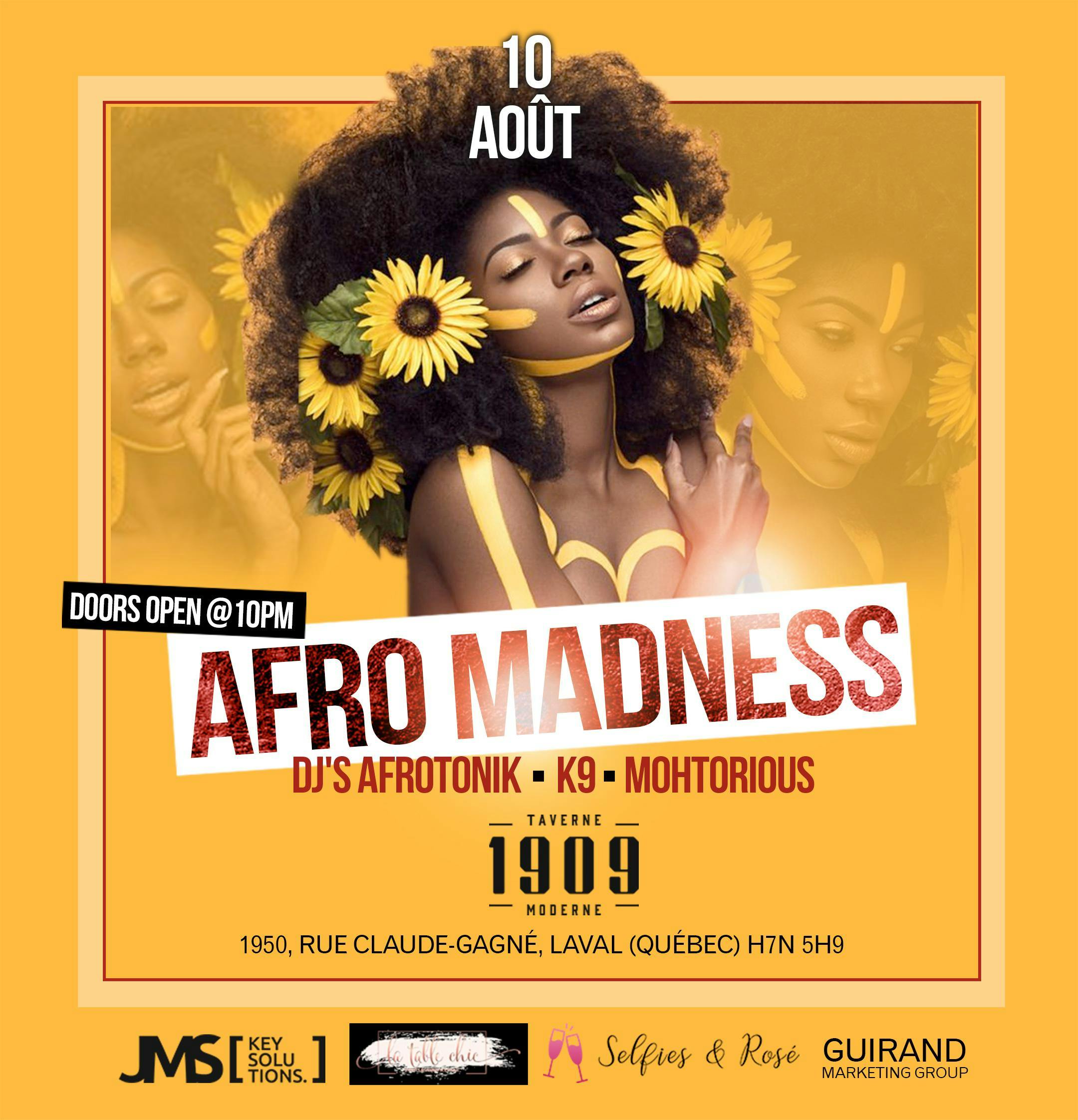 Last update 12/08/2018
1424
Afro Madness
Music by nothing but the best DJ's 
-> Afrotonik (The finest dj squad! )
-> K9 (Str8 from Haiti) 
-> Mohtorious (Hottest DJ in town!!!) 
Friday August 10th
Montreal be ready, it's the part 1 of the MTL take over
Let's show them how we party hard
Let's party all weekend long. 
Dress to impress, show them the swaggg and keep that smile and pour some alcohol
Doors open @10PM
Hosted & presented to you by : Selfies & Rosé, Guirand Marketing Group, Femme of Success
Afro Madness is on !!!
Afro Afrobeat music hiphop roots vibes montreal terrasse
music
discos
business
party
Nearby hotels and apartments
1909 Taverne moderne - LVL
1950 Rue Claude-Gagné, Laval, QC, Canada
1909 Taverne moderne - LVL
1950 Rue Claude-Gagné, Laval, QC, Canada