4 Weeks Scrum Master Training in Vancouver BC | Scrum Master Certification training | Scrum Master Training | Agile and Scrum training | March 2 - March 25, 2020
COVID-19: many events have been canceled or postponed, please check with the organizer the event status.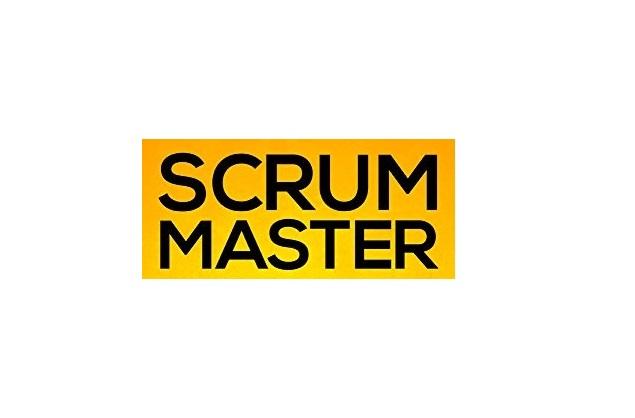 Image from eventbrite.com
---
4 Weeks Scrum Master training is being delivered as an Interactive, Instructor led and guided training delivered from March 2 - March 25, 2020 for 16 hours over 4 weeks, 8 sessions, 2 sessions per week, 2 hours per session.
All Published Ticket prices are in US Dollars

This course will be taught in English Language
4 Weeks Only Scrum Master Training Schedule
1. March 2 - March 7, 2020 US Pacific time
5:30 PM - 7:30 PM US Pacific time each day
Daylight Savings Time begins in US on March 8, 2020 at 2 AM US Pacific Time
2. March 8 - March 25, 2020 US Pacific time
6:30 PM - 8:30 PM US Pacific time each day
Features and Benefits
4 weeks, 8 sessions, 16 hours of total Instructor led LIVE training
Training material, instructor handouts and access to useful resources on the cloud provided
Training session recordings provided
Real-life Scenarios
Course Completion Certificates provided upon request
Course Objectives
A clear understanding of Scrum through empirical foundational Knowledge

Act as Scrum Master for Scrum Teams and stakeholders from an in-depth knowledge of servant-leadership

Effectively start using Scrum

Increase the effectiveness of Scrum underway
Who can take this course?
This course is meant for anyone involved in software development using the Scrum Framework. It is particularly beneficial for those people within an organization accountable for getting the most out of Scrum, including Scrum Masters, managers, and Scrum Team members.
Scrum Master Course Outline
1. Introduction to Scrum Master
What Is Scrum?

Key Principles
2. Scrum Overview
Overview

History

Benefits

Scalability

Aspects

Processes
3. Scrum Concepts & Principles
Concepts

Principles

Aspects
4. Scrum Phases & Processes
Initiate

Plan & Estimate

Implement

Review & Retrospect

Release
5. Roles and Organization in Scrum
Scrum Master Role

Product Owner Role

Scrum Team

Non-Core Roles
6. Business Justification
Value-Driven Delivery

Responsibilities

Factors

Techniques

Continuous Value Justification

Confirming Benefits Realization
7. Quality
Definition

Acceptance Criteria

Quality Management in Scrum
8. Change
Supporting Change

Change Requests

Flexibility vs. Stability

Integrating Change

Scaling in Programs and Portfolios
9. Risk
Risk vs. Issues

Risk Attitude

Identification

Assessment

Prioritization

Mitigation

Communication

Risk Burndown Chart
10. Project Vision Meeting
11. User Group Meetings
Epics

Personas

User Stories

Prioritization
12. Sprint Planning Meeting
13. Conducting The Daily Standup (Or Daily Scrum)
The Daily Standup Meeting

Three Questions

War Room

Managing Distribution Teams
14. Grooming The Prioritized Product Backlog Meeting
Prioritized Product Backlog Review Meeting

Change Requests

Risks

Outputs
15. Sprint Review Meeting
Sprint Review Meeting

Tracking Overall Progress

Outputs
16. Retrospect Sprint Meeting
Retrospect Sprint Meeting

Explorer-Shopper-Vacationer-Prisoner

Speed Boat

Metrics and Measuring

Outputs
17. Release Planning Meeting
Release Planning

Length of Sprint

Release Preferences

Outputs
18. Scrum Artifacts
Product Backlog

Deliverables

Sprint Backlog

Burndown Charts
19. Creating Deliverables
Create the Deliverables

Update the Scrum Board

Impediment Log

Refactor
20. Convening A Scrum of Scrums
Projects, Programs, and Portfolios

Scaling Scrum

Convening a Scrum of Scrums

Four Questions
278 Views - 03/03/2020 Last update
---
Are you an event organizer?
Create events for free. They will be immediately recommended to interested users.
Create event
Nearby hotels and apartments
truvs, vancouver, bc, ca
---
---
Event from
eventbrite.com
---
---
Are you an event organizer?
Create events for free. They will be immediately recommended to interested users.
Create event