3DM Discipleship and Mission Workshop ~ Kelowna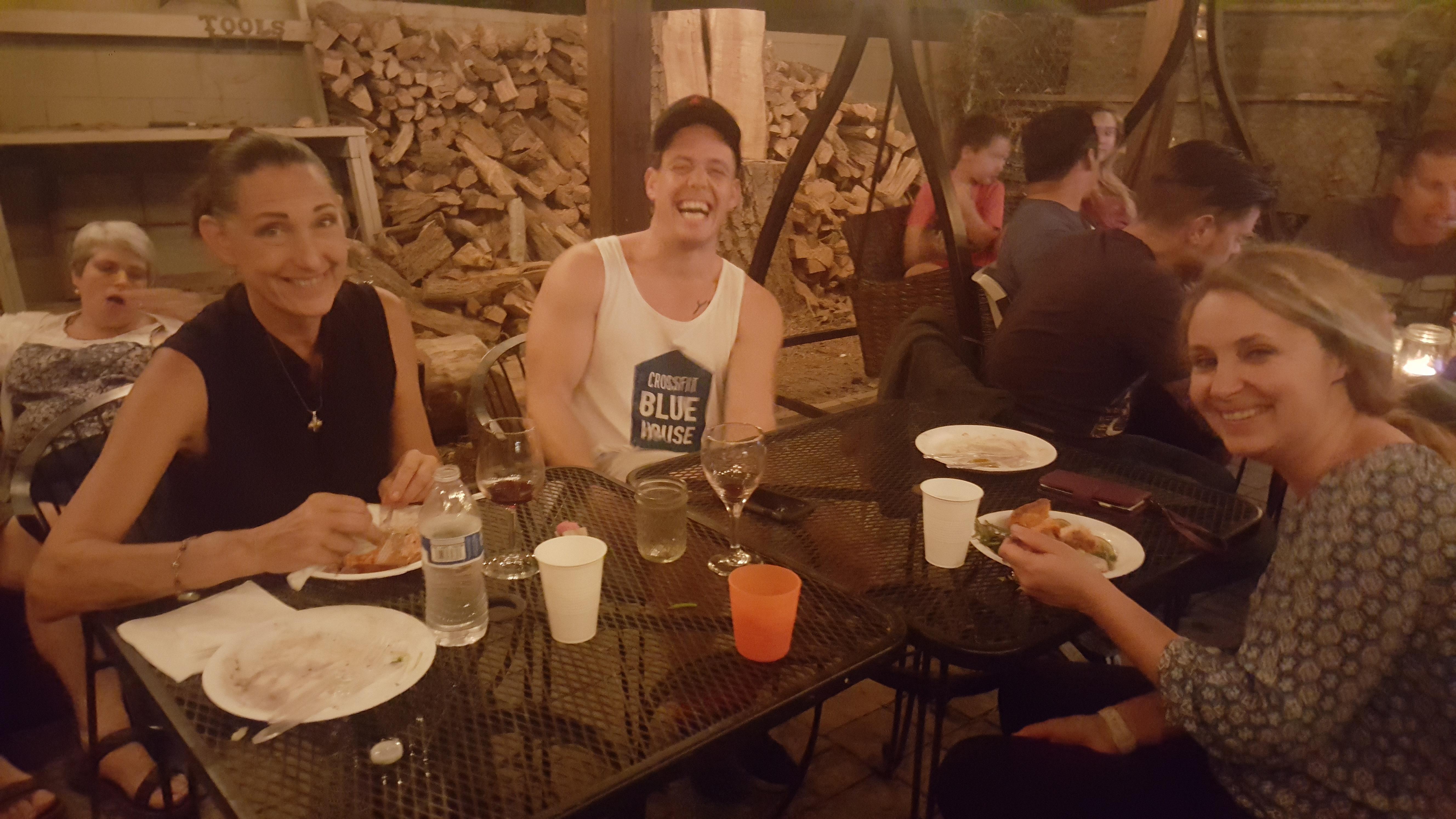 Image from eventbrite.com
From Fri 24 January 2020 to Sat 25 January 2020
From Friday 24 January 2020 to Saturday 25 January 2020
---
3DM Discipleship and Mission Workshop
More and more, people are realizing there is something amiss in the North American church - we are in the midst of a discipleship crisis that renders us ineffective in bringing real transformation to the people around us and the places we inhabit. At the same time, there has been a wave of excitement about the potential of the missional movement to help the church recover its calling to be a sent people.
The fundamental issue, however, is that unless we are able to really make disciples who can make disciples (like Jesus did), missional movement is unsustainable.
Borne out of over 30 years of discipleship and mission experience in Europe and North America, a Discipleship and Mission Workshop is a time for you to explore some of what we've been learning.

Learning to live as Families on Mission together

Using Huddles to disciple people in the character and competency of Jesus

Using Missional Communities to equip and mobilize the people of God to be salt and light in the world

The dynamics required to

reproduce

disciples instead of merely

recruiting

volunteers

The principles behind

multiplying

communities instead of merely

adding

more people

In a Discipleship and Mission Workshop you'll receive teaching, share in discussion, have breakout time with your team, get the chance to experience Huddles and Missional Communities, worship and prayer, and just hang out and get to know others who are asking similar questions. The Workshop is designed to give participants a lot of access to the 3DM team.
If you're interested in exploring discipleship and mission in an interactive environment, this workshop is a great place to bring your team.

Location:
Mission Creek Alliance Church
2091 Springfield Road
Kelowna, BC, V1Y 7X1
Canada
Dates:
Friday-Saturday, January 24-25, 2020
Starting @ 9:00 AM on Friday and ending @ 5:00 PM on Saturday
Registration begins at 8:30am on Friday
Note: Schedule includes dinner on Friday night. Don't leave early!! Bring your spouse!

Cost
$119 (Canadian) per person. Early Bird Discounted Rate: $99 per person if registered by January 17, 2020. Spouses and Full-time Students: $79
The cost of the event will cover the expense of dinner on Monday night, all Workshop materials, speaker fees and content of the Workshop. Attendees must cover the cost of their lunches, accommodation and transportation.
Accommodation Suggestions
TBA
Travel information
The nearest airport to venue location is Kelowna International Airport.
Accommodation and transport to and from the venue is not included.

FAQs
Who will lead the workshop?
The 3DM team will share the leadership. All are experienced practitioners in discipling, planting, leading, and multiplying Missional Communities and Huddles. Though our resources and models were initially explored in a European situation, the 3DM team have adapted the tools and methodologies in North America over the last 15 years.
What will the workshop be like?
You will have a chance to hear teachings about discipleship and mission and how we are practically seeing those things worked out in local church contexts. You'll get to experience Huddles and Missional Communities (rather than simply hear the theory). There will be large amounts of Q&A, consultations for your team with our team. Worship. Down time. It's a great mixture of work, rest, practice, theory and team time.

Who is the workshop for?
Anyone who would like to come is welcome, but we strongly encourage you to come with at least one other person and your spouse if you are married. If possible, bring a whole team from your church community or organization so you can discuss the workshop along the way. If at all possible, it'd be great to have the Senior Leader there so the whole team is exposed to these ideas and some Board members whose support you will need to go on this journey. This Workshop is just a "taste," exposing you and your team to what you'll find if you continue exploring Jesus-shaped discipleship on a 2-year journey with us through a 3DM Learning Community.
Questions? Contact Greg Grunau, greggrunau@3dmovements.org.

Anticipated Schedule
Where small changes to exact schedule and order may be expected, start and end times each day are adhered to as much as is possible.
3DM Discipleship & Mission
Workshop Schedule
FRIDAY
9:00am Registration
9:30am Welcome & Worship
10:00am Introduction to 3DM
10:45am Social Space (Team Training)
11:45am Go Out for Lunch
1:30pm Teaching Input #1 / Q&A
3:00pm Huddle #1
4:30pm Coffee Break
4:45pm Teaching Input #2 / Q&A
6:00pm Dismiss
6:30pm Dinner and Missional Community
SATURDAY
9:00am Welcome & Worship
9:30am Teaching Input #3 / Q&A
11:00am Huddle #2
12:15pm Go Out For Lunch
1:45pm Social Space #2 (Team Training)
3:00pm Final Teaching
4:00pm Worship & Ministry Time
4:30pm Dismiss
4195 Views - 26/01/2020 Last update
mission creek alliance church, kelowna, bc, ca
---
Are you an event organizer?
Create events for free. They will be immediately recommended to interested users.
Create event
Nearby hotels and apartments
mission creek alliance church, kelowna, bc, ca
---
---
mission creek alliance church, kelowna, bc, ca
Event from
eventbrite.com
---
---
Are you an event organizer?
Create events for free. They will be immediately recommended to interested users.
Create event
Kelowna

›