2 Day Intensive Workshop For Coaches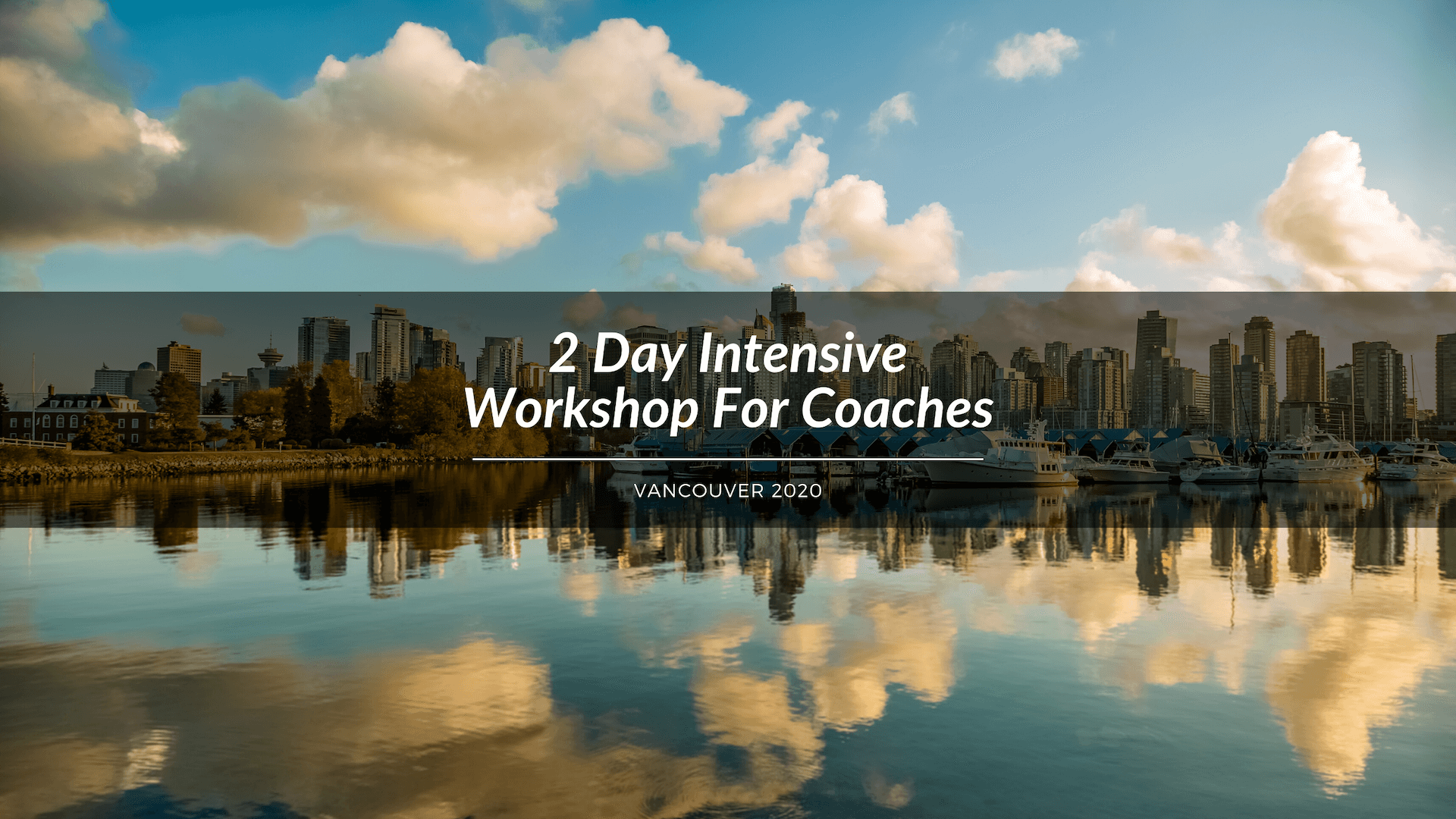 Image from eventbrite.com
From Sat 23 May 2020 to Sun 24 May 2020
From Saturday 23 May 2020 to Sunday 24 May 2020
---
Learn, apply, and build everything you need to build a six-figure online coaching business. If you're done playing checkers (tactics) and want to play chess (strategy), this is for you!
ONLY OPEN FOR 32 COACHES!
We'll show you exactly how to turn your knowledge, experiences, life story, and passion into a six-figure online coaching business!
From dialling in a solid marketing strategy, building bulletproof systems for lead generation, designing your coaching program and pricing it just right, building out client attraction systems, to scaling through paid traffic strategies… we'll be covering it all (and more!)
Imagine how it will feel to stop making excuses and work through your problems (hello tech issues) with the support of a team that literally lives for solving problems. Be in the same room as our team and other high-performing coaches so you can get the hands-on help you crave, feel supported, and learn how to overcome every obstacle that comes your way.
Our intention for every workshop is to create a cohesive and inspiring environment to help you take your business to the next level. Over the weekend, we will all support each other throughout (because we all know that it's a tough world to navigate on our own).
Whether you are a coach or looking to become a coach, you have what it takes to turn your life story into an online coaching business that makes you money and a massive impact on lives around the world!
More Clients Is Not The Only Thing You'll Be Walking Away With...
Imagine what you could walk away with after a weekend of hands-on in-depth training and full access to me and my team. You can fully expect to get more done in the next 2 days than most coaches ever do in 2 years!
That's a Guarantee.
What Is The Weekend All About?
We want to help you move past whatever it is that is holding you back: Strategy, Messaging, Funnels, Overwhelm, Tech, and even Yourself. We'll give you the knowledge, the tools, and the strength to take massive action and create your online masterpiece.
Expect To Have Some Of Your Greatest Breakthroughs Ever Over The Weekend
Does Any Of This Sound Familiar…?
You're constantly overwhelmed by all of the tasks you need to conquer (plus all the projects you want to start) to get your coaching business to the next level.
Tech is not your friend and anything to do with building landing pages, configuring software, or connecting your funnels makes you want to throw your computer against the wall #wegotyou
You know something is missing because you're struggling to book sales calls and enrol new clients but you swear you've done everything right
You've had a few clients here and there but the inconsistency is making you doubt your every move. You've heard the word 'systems' before, but you're not sure how to implement them
Your old beliefs (many that you may not even be aware of) are holding you back from the success you deserve. Let's identify those beliefs and iron them out together #youcanthidehere
Maybe You Know What I'm Talking About... Maybe You Don't...
But you know that you need help with something in order to move your business, mindset, and life to the next level…
What You Can Expect To Walk Away With After The Weekend?
This two day intensive workshop is specifically designed to give you the opportunity to work with us on a level, unlike any other. Join us in Vancouver from May 23rd – 24th and come experience dramatic transformation with not only your business but yourself.
This is not a "sit and take notes from a presentation" kinda workshop. This is an opportunity to get hands-on, up close and personal, intensely focused mentorship from my team and I to help you move past what is holding your back without any distractions.
"LUCAS' PASSION for helping others shows in everything he does, don't miss the opportunity to meet him in person" - Josko Kraken
"YOU CAN'T ASK FOR a more personalized experience than this" - Glen Smith
"THANK YOU LUCAS & SARAH! Still can't get over the magic you guys created!!!" - Yuko Turnbull
If You're Ready To...
Stop talking, start doing, and feel more empowered, motivated, and energized to move past what is holding you back then ever before…
Then This Is 100% For You!
THE UNIVERSE REWARDS ACTION.
GET $500 OFF WHEN YOU CLAIM YOUR
EARLY BIRD SEAT! APRIL 1ST, 2020
2503 Views - 25/05/2020 Last update
Suite Genius Mt. Pleasant
225 West 8th Avenue, Vancouver, BC, CA
---
Are you an event organizer?
Create events for free. They will be immediately recommended to interested users.
Create event
Nearby hotels and apartments
225 West 8th Avenue, Vancouver, BC, CA
---
---
Suite Genius Mt. Pleasant
225 West 8th Avenue, Vancouver, BC, CA
Event from
eventbrite.com
---
---
Are you an event organizer?
Create events for free. They will be immediately recommended to interested users.
Create event